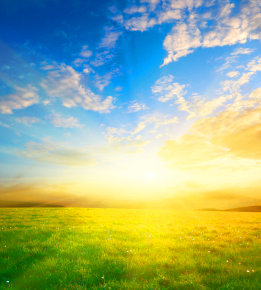 Today I crossed the rainbow bridge. My mom knew that the medicine was not helping the pain of the cancer, she knew that I was no longer able to hide how much it hurt. Today, I said good-bye to those I love.

I want to tell you about the wonderful life I was given. My mom was the best there was and I was a lucky girl. I remember the day that I meet her for the first time. I was living with a nice lady with 2 big boy dogs, as I waited for a new forever home. These two ladies and a young boy came to the door of my foster mom's house. The boys were the first to greet them, and boy were they loud. I waited in the back and then I saw her! For me, it was love at first sight, I knew I wanted these people to be my people. I knew I had to play it cool, don't get so excited, I wanted them to choose me. I carefully walked up to them all gave a small sniff and they gently petted me. I was screaming inside Pick me!! Oh I hoped that they did. They chatted for a bit and then left, I now had to wait, but I did not wait long. They loved me as I already loved them. I was going home with them!

My girl and I were always together. We spent our summers in 4H doing competitions, I loved that time together. I loved that time to shine in the ring together and at the end of the day when they would call our name with just pretty ribbons. You should see all the ribbons that we won, we sure did work hard and we had such fun.

I spent the best of my life with my family. They were the best of my life. I came to them kind of sick from a little bug that had bit me, but they took care of me and always made sure that I did not let that illness get me down.

I know that I lived a great life, a blessed life. My people always let me know that I was loved. I will always be loved. If that cancer had not got here......I tried to hide the bump from my mom, but she is a Vet tech and she knew that it was not like the other lumps that come with old age. I was almost 11 and that is like 99 in Great Dane years. She took me to the best doctors, to get the best treatment. My mom knew that I could not handle the aggressive meds or procedures that maybe a younger pup could. We fought a great fight and proved those doctors wrong. We proved that love can do many things, and it gave us time. I looked at my mom on the way home from our favorite place, and let her know it was time, that I was tired and it was hurting too much.

I left this body, but I had to leave my family and I know how much that hurts. I will be watching over them. We say good-bye my best friend, my cuddle buddy, my playmate, my protector, my love, her love, her protector, her cuddle buddy, her best friend, I will always love you and be grateful to those who worked so hard to bring you into my life. ... Read More
No Photos Yet

Add one now
What will you miss most about Faith?
What is your favorite memory of Faith?
How did Faith inspire you?
What made Faith so unique and special?
No Tributes Yet

Add one now
No Videos Yet

Add one now
Faith Fleischhacker's online obituary has been made permanent courtesy of Obitio Online Obituaries.