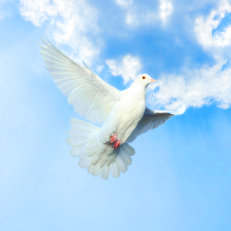 Only a few people will understand the special bond with my cat Cinder and myself. He was a great companion at home, he would hear the garage door open and be at the door to greet me. Many times you would see him looking out the window wondering when I would come home.

There were the thousands of miles that Cinder would travel with me. Going north and hanging out on the large deck overlooking the lake, there were even times he would go fishing with me. People on the lake would always be surprised to see a cat in the boat.

Cinder was very vocal and would always make sure to let you know what he wanted or just communicate with his eyes. We always understood each other. At 22 years of age he succumbs to kidney failure and died in my arms this past Sunday. I loved him so much. He was my best friend ever and will be missed.

https://www.youtube.com/watch?v=arhKSzHp56s

... Read More
No Photos Yet

Add one now
What will you miss most about Cinder?
What is your favorite memory of Cinder?
How did Cinder inspire you?
What made Cinder so unique and special?
Laura Mayer
Feb 23, 2018

I am one of the few that can understand your relationship with Cinder. My husband and I lost 3 of our cat's in the past 3 years. My husband's cat, Ozzy was the same way as Cinder. He always knew when my husband was comin... more
No Videos Yet

Add one now
Cinder's online obituary has been made permanent courtesy of Obitio Online Obituaries.