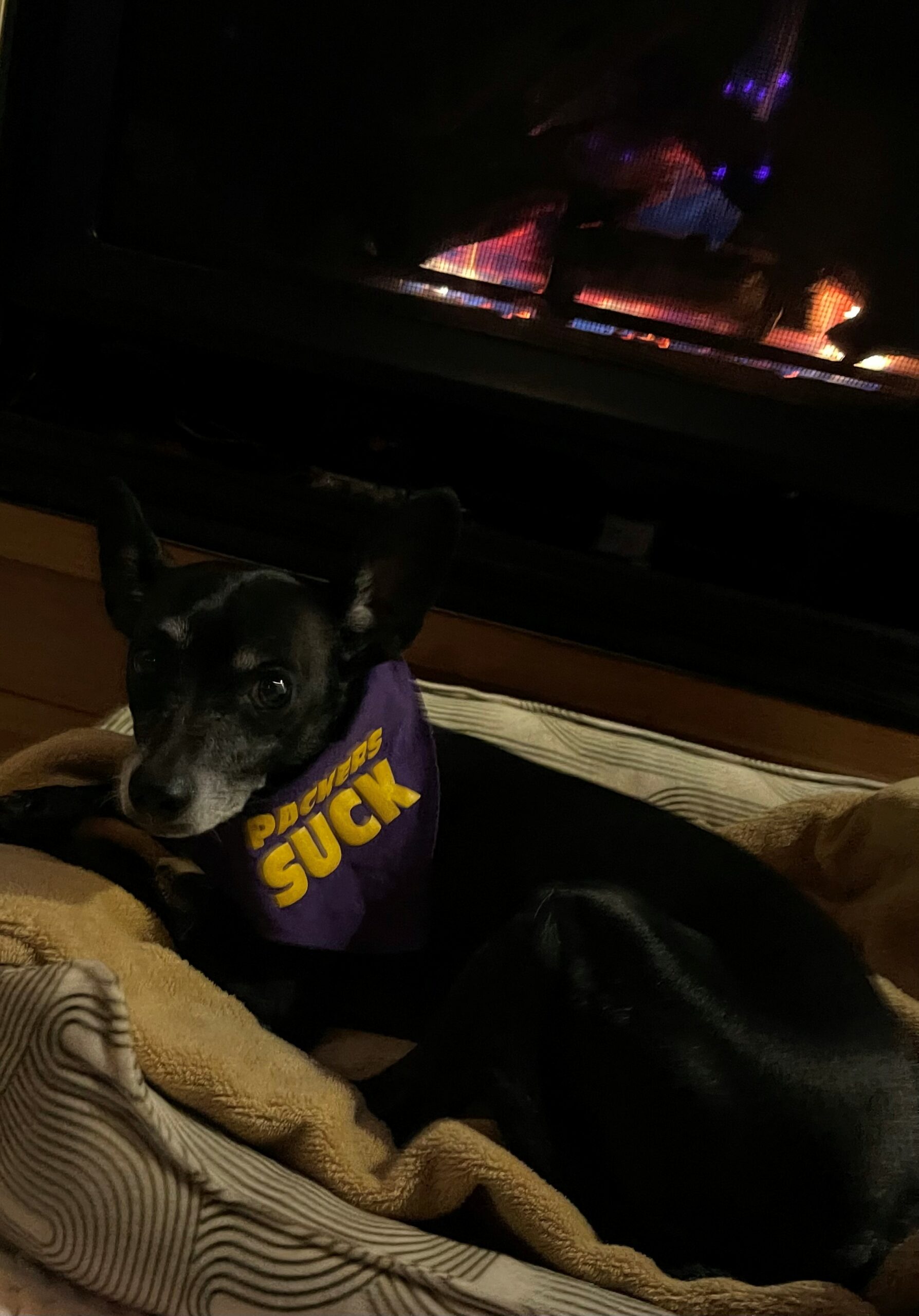 About Bennie (Obi Two) Salay
Passed on February 18, 2023
Bennie (Obi Two) Salay
11/11/14 – 2/18/23
Bennie was adopted from the MN Humane Society as part of a chihuahua relocation program from California.
Bennie fit in to our family and loved us unconditionally from day one (4/16/15)!
She was ALWAYS at the ready for a road trip with mama. It didn't matter if the trip was to Jamie's house one mile away or Savannah's house 100 miles away. She went wherever mama went and was not happy when left behind.
She would sit for hours watching daddy hit golf balls into the simulator net and during football season she happily sat and listened to me yell at the TV.
Bennie also had the special talent of knowing how her humans were feeling emotionally and physically, sometimes before we knew it. She was always there when one of us needed her hugs and kisses. She helped her humans get through some really dark and painful days.
We are so thankful we had 8 wonderful years with her!
Oh my Benniebaby…
We are going to miss you so much but you will forever be my Copilot!
Love, Daddy, Mama, Jamie and Savannah