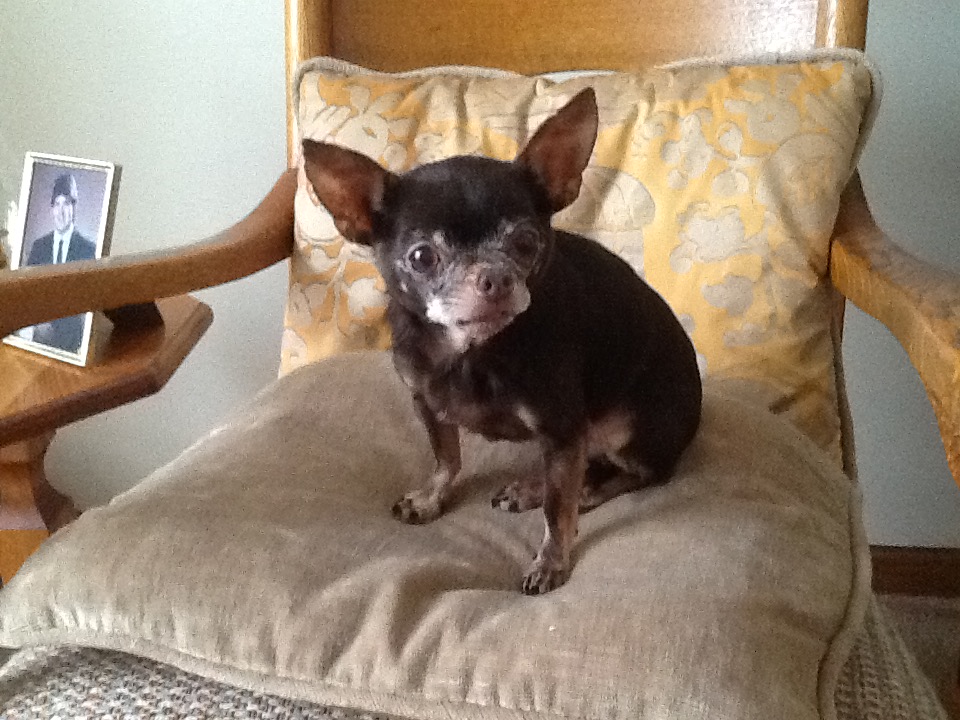 About Bootsie Lynn Sherburne
Bootsie Lynn Sherburne, has begun her Journey to the Rainbow Bridge at age 17
She has been my companion, pal, confidante, co-pilot, and overall a 4-pound bundle of "Bossy". As she and I navigated the past year with the limitations required by Covid, she really was a comfort to always have at my side. And, in turn she truly loved our lock-down status, as there were not many times that she was not with me.
She was born a little Alfa personality. She loved to feel she was always in control, hence her demanding silly little ways. When her furry sister, Molly, was still with us, she often found being in charge a challenge. But, once Molly left us a few years ago, Bootsie found she did not like Molly's absence, yet she quickly learned what she needed to do to gain control.
Because of her size, I always found her demands amusing – but, with lots of time on our hands (and, paws) during the past year and a half, it was pleasantly easy to acquiesce to her demands for a pup cup at DQ, ice cream at Culvers, or a milk bone at the bank. She let anyone at a drive-thru window aware that she was right there riding shotgun and (not patiently) waiting for her much-deserved treat.
Bootsie was born at a time in our lives where her human dad Butch, was always home, and later, I was always home as well. She never had a lonely day in her life. She was loved by all her family and friends, who always appreciated her "uniqueness".
She will sure be missed. She loved family and friends who rightly paid a great deal of appropriate (in her eyes) attention to her. She wanted to eat when she wanted to, she wanted to go for a ride when she wanted to, she loved snoozing her day away enjoying the breeze on our sunny deck. She enjoyed going up to our cabin, and repeating her habits from home, and just relaxing.
She learned to keep one eye slightly open, so she could sound the alarm if I happened to move to a different room, and negligently leave her behind. I would need to correct that situation as soon as she loudly brought it to my attention.
As Bootsie grew old, she continued to maintain her silly little bossy ways. And all that said, I could tell she always appreciated the attention given to her. She enjoyed the consistency of our life, and how in her final years, everything was done to try and please her.
As everyone knows who has had furry family members, we will always miss them. It will be easy, yet sad to keep the memory of this furry girl in our hearts.