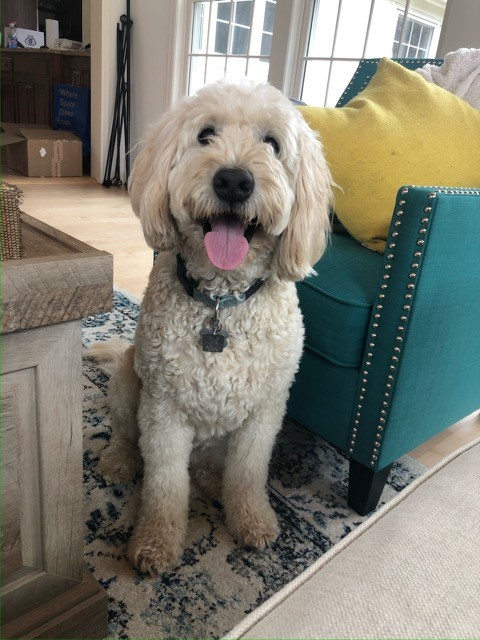 Our hearts are so heavy and sad as we lost our wonderful boy Cooper on June 18th, 2022. Cooper was 12 years old when he passed away after a year long battle with cancer.
When we went to get him as an 8 week old pup and as we were surrounded with his siblings, it was a little overwhelming wondering how we were going to choose the one for our family when one of them playfully bounced over to our daughter and wouldn't leave her side. It was so sweet how he chose her. It was clear he was the one for us!  He was always by her side and when she went off to college, it was like he knew she needed to go and when she would come home it was like time had not passed and he would greet her with such love and excitement!
Cooper was always such a sweet and gentle boy, never got angry or growled at anyone. He enjoyed walks, kids, and he never met a ball he didn't like!  At times he would carry two balls in his mouth and he frequently would fall asleep with one in his mouth.
He loved the grand kids too and loved playing "keepy uppy" with a balloon with the grandkids, and he was really great at it!
He was very tolerant of his 3 year old canine bernedoodle brother who often acted like an annoying younger sibling, but Coop just took it in stride and had the patience of a saint.
Through his battle with cancer, he never complained or got grumpy or snippy. He was always the perfect dog.
We were so blessed to have him for 12 years. We take some comfort knowing his 15 year old canine sister who passed away 1.5 years ago (golden retriever named Maggie) was there to greet him and will be wagging their tails together once again from heaven.  We will never forget him and he will always be in our hearts and missed dearly.