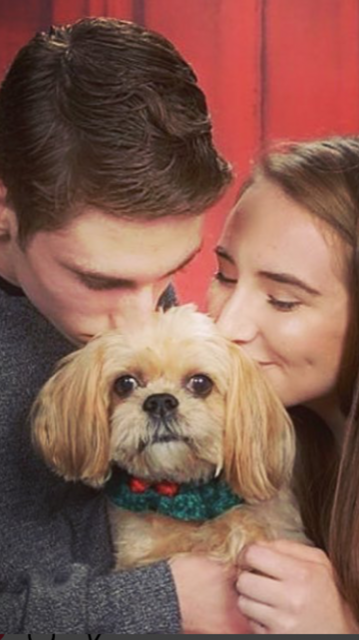 Passed on September 27, 2021
Eliza Jane ~ Born 10/10/09 Died 9/27/21. The little Brussels Griffon and Lhasa mix was 11 years and 11 months old.
Eliza came to us in the Summer of 2010 at 9 months of age. She was a skinny little pup – A rescue from TC Pet Rescue – relocating from South Dakota.
She quickly became the kid's best friend. Before Eliza, they were fearful of dogs, but she instantly taught them to trust and love her. She was truly a sweetheart.
Eliza, like most dogs, destroyed her share of items as a puppy. She chewed up toys, shoes and the bases of our bar stools. But she quickly learned the way of our household and became a fabulous pet – a Little Person in a fur coat really. Eliza never barked one word, but still communicated better than any dog we knew. Her silence was amazing. We miss her presence every day.
Throughout the years we had Eliza, she sniffed many puppy friends. Some of her best friends were Mac our neighbor dog, AJ a walking buddy and Sophie a new friend who stayed overnight on occasion. She also made many friends on Ball fields, Soccer fields, at the Doggy Park and at Cross Country meets. Mac, a particular best friend, would break through his invisible fence and scratch at her front door to say "hello" and step inside to run circles with her. She loved Mac's visits. Toward the end of her life, Eliza became a bit more frail and winded, but she continued to love both her people and doggy friends.
Eliza's best friend, Mac, was able to visit for a few days, just prior to her death. She was starting to fade but we are sure that she enjoyed her last days seeing Mac, continuing her short walks and eating her daily cucumbers and devouring her evening chewy.
We loved Eliza immensely. She will be sadly missed but never forgotten. Until we meet again over Rainbow Bridge – We love you Eliza.