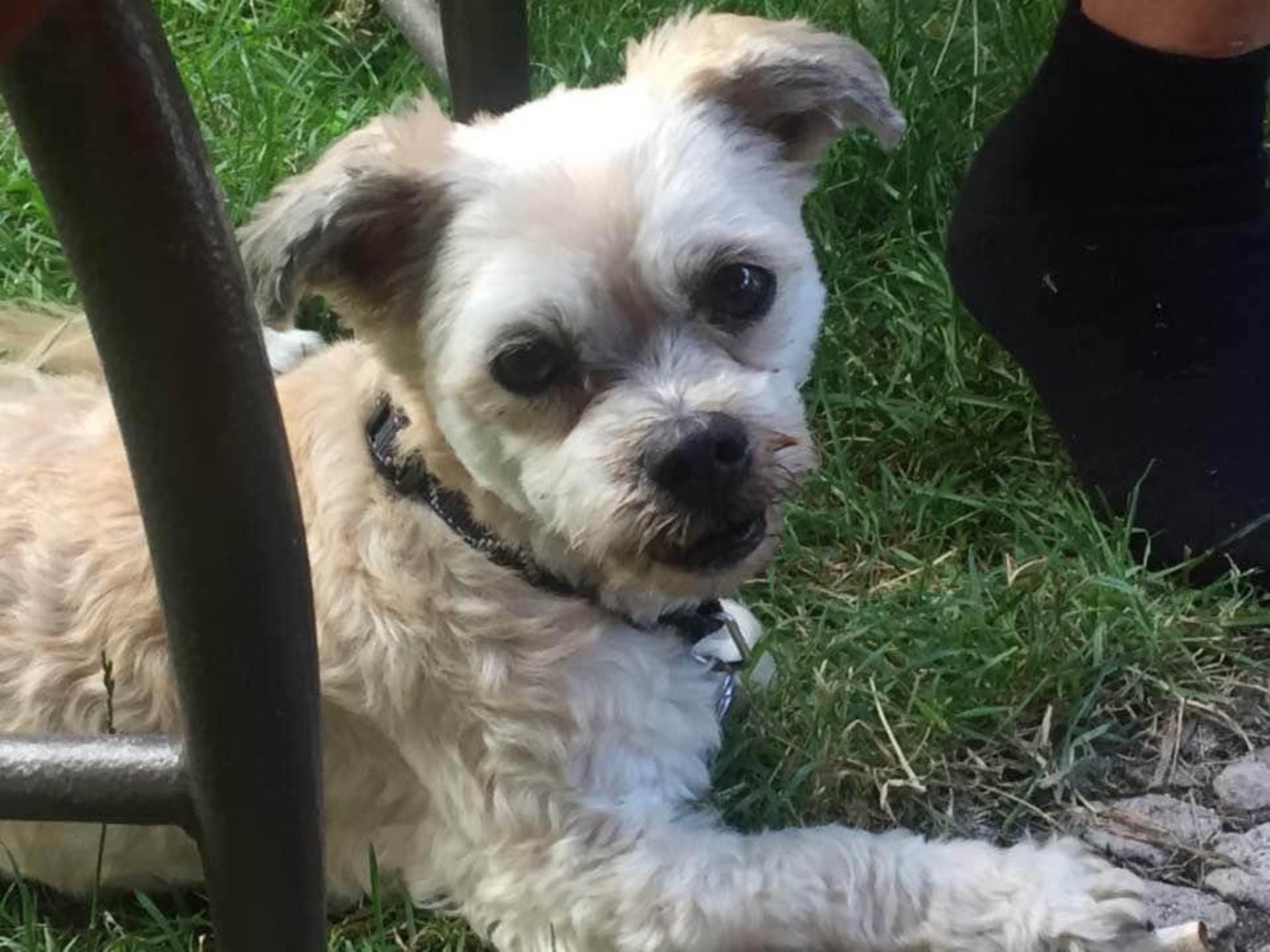 Gracie was the best of the best, she was truly the perfect little dog.
Half Shih Tzu, half poodle -a perfect mix of sporty, fun, funny, smart and at the same time chill, independent and easy-going.
Everyone loved Gracie and Gracie loved everyone. Gracie was born on July 5, 2005 and came home to live with me that September. Gracie got a big brother Carlos when I bought a rescue pup home from Mexico in 2008. after that, three of us were inseparable. I took my "kids" with me everywhere I went. Gracie was so special, she rode with me on my motorcycle, she loved to go camping, canoeing, hiking….adventures of any kind. Gracie was just always so easy and never demanded anything and rarely barked.
Tragically and horrifically, Gracie was killed five days after her 17th birthday by a pitbull mix…. She was 9 pounds.
I will never stop missing this dog – I love her so much. Carlos misses her, the cat Punky misses her and everyone who knew and loved Gracie is saddened terribly by her unexpected and tragic end.
I love you baby girl, wait for mommy on the rainbow bridge.