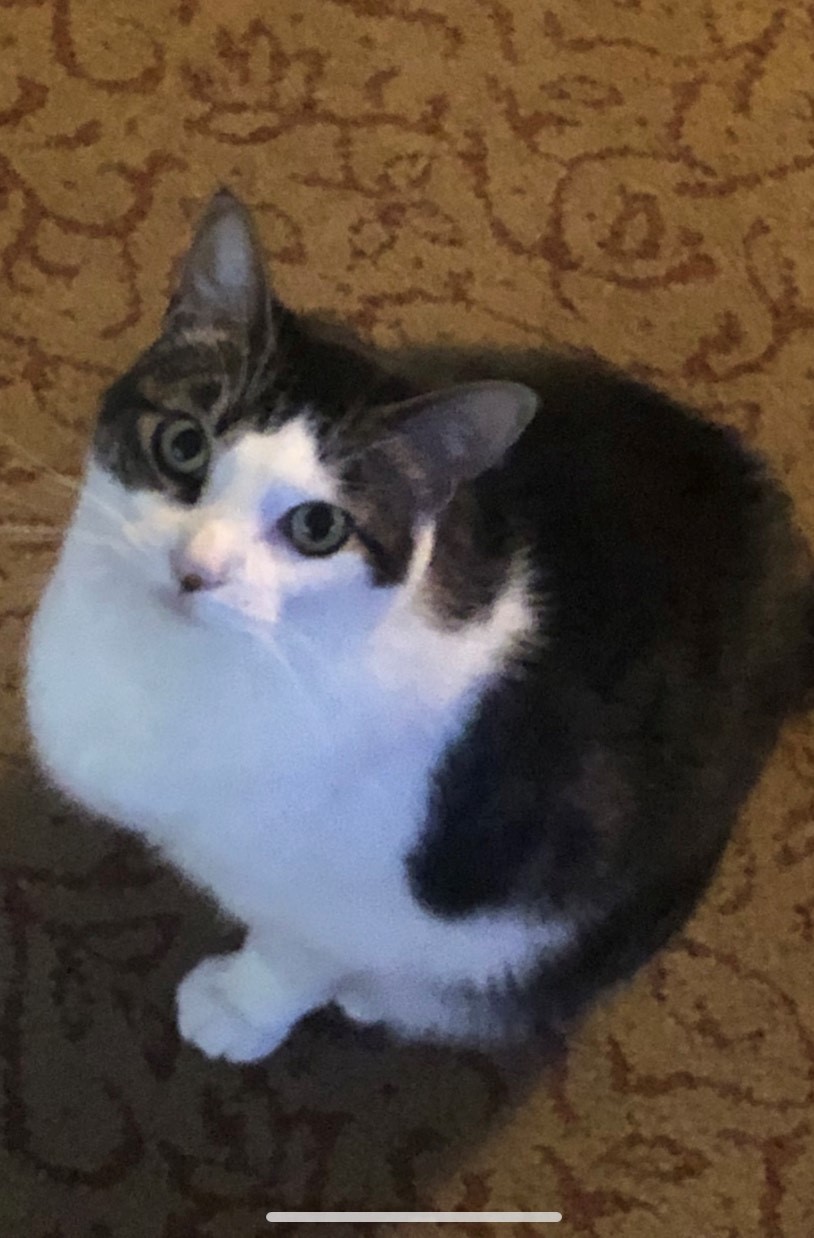 Passed on September 22, 2021
You no longer greet me,
As I walk through the door.
You're not here here to make me smile,
Or make me laugh anymore.
Life seems so quiet without you,
You were far more than a pet,
You were a family member, a friend,
A loving soul, I'll never forget.
It will take time to heal,
And the silence to go away.
I still listen for you,
And miss you every day.
You were such a great companion,
Constant, loyal and true.
My heart will always wear,
The paw prints left by you.
Kitsy was born February 13, 2014. She was 7 years old and I had her since she was 6 months. I picked her up from the humane society and out of all the cats she was the only one not meowing and was laid back in the corner of her kennel. I knew then she had to come home with me. Once I finished with the adoption papers, it was then I found out she share the same birthday as my daughter. I also find out she had an extra paw on each front leg which indeed made her extra special. She was very timid, didn't like to be held, and was my youngest child. She was spaded when I got her so I adopted another cat named Joy so she could experience motherhood even though she couldn't have children. She nurtured joy and took care of her til she departed earth. Her and Joy would be at the window whenever they heard my car alarm from me locking up my car and once I got out the car they would be at the door, the first to greet me when I came home. I miss her so much and Joy does too. Joy is very sad and walks around house smelling and looking for her. Joy now sleeps where Kitsy slept at as if she is awaiting her return. Her death was a tragic loss to our family. She left a heartache that will NEVER heal. We will forever love you Kitsy and you are miss dearly and tremendously!