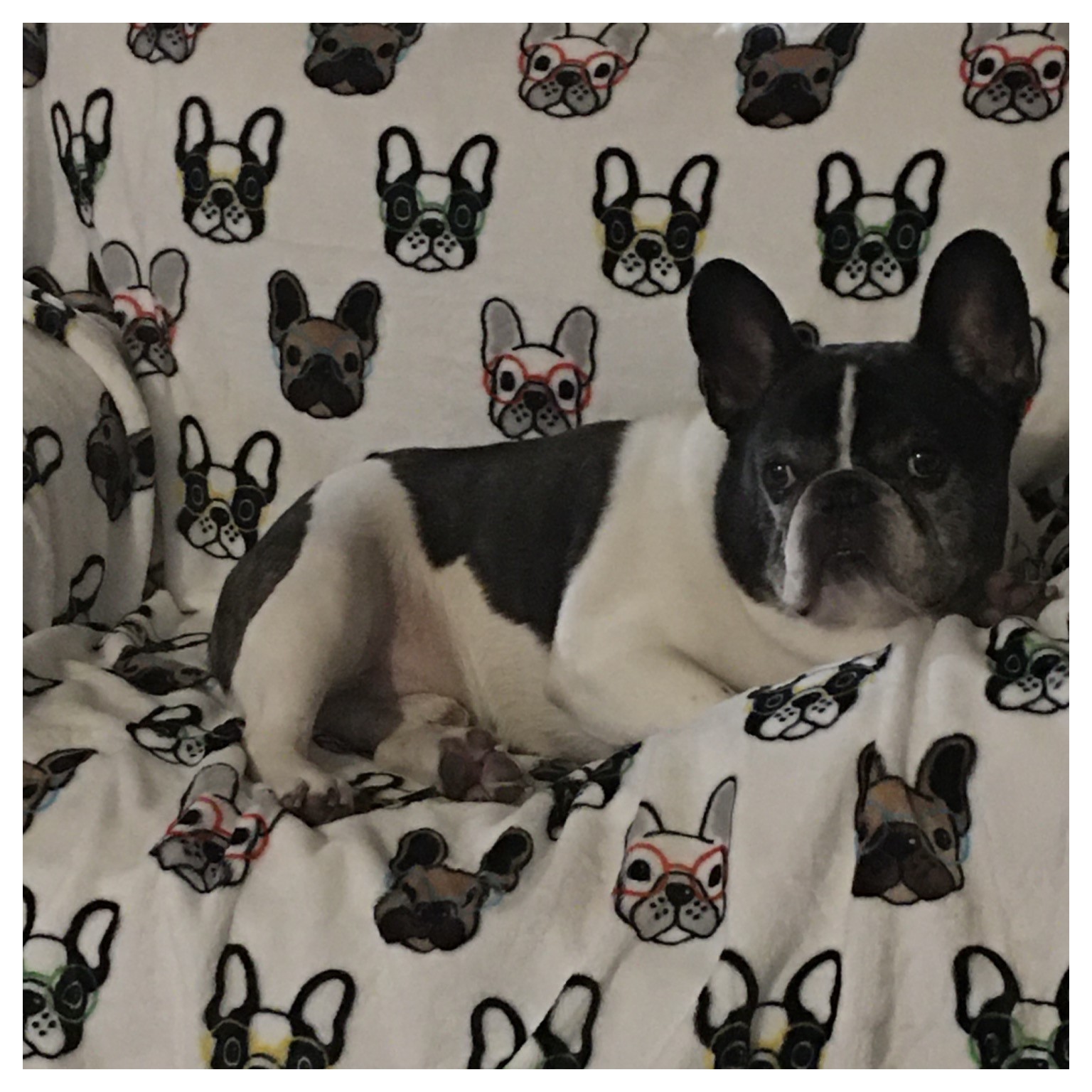 Passed on October 6, 2021
Lil' Boy Blu was born June 27, 2009 and found unconditional love and a best friend in his owner, Donald Goblish Jr. Blu was quite a character and was often mischievous.  As a puppy, he enjoyed chewing on the drywall, wooden furniture, and JR's eyeglasses.  He ran and played in the grass, chasing and jumping after frogs. 
Blu and JR were lucky to have each other and were inseparable.  They did everything together including getting cancer in August 2017.  Blu had cancer surgery just 3 days before JR had his.  While Blu healed quickly, JR struggled and fought cancer for over 2 years.  Blu stuck by JR's side and was a bright light where there seemed only darkness.  He even was allowed to visit JR in the Rehab Center during his recuperation after a particularly long hospital stay.  When the cancer came back the third time, JR succumbed to his illness and Blu found a new home with JR's sister, Pam.
Blu adjusted very well to his new life and home.  He was older now and, once again, was a very good friend and companion.  Nearly all the time, wherever Pam went, Blu followed.  Blu enjoyed walks in the park and meeting people, and had a special fondness for little kids his size. He loved getting his belly, back and ears scratched. He had to make a daily visit to our neighbors who all gave him love and attention. He loved it and his little "purr" snort was a sure sign that he was happy and content. Blu was smart and knew how to shake hands, roll over and dance, among other things. He would do anything for treats and especially liked peanut butter, Frosty Paws and boiled potatoes! As an older dog, he liked frequent naps and relaxation too!
Sadly, the week before he died, Blu was diagnosed with a brain tumor which caused a very sudden cluster of seizures. Throughout the week, he had eight seizures, four of which were within his final 12 hours of life. The last Grand Mal Seizure happened at the Emergency Vet and caused too much damage to his brain and his body.
Reunited with his best friend JR on October 6, 2021, Blu will be sadly missed and remembered with love by all who knew him.