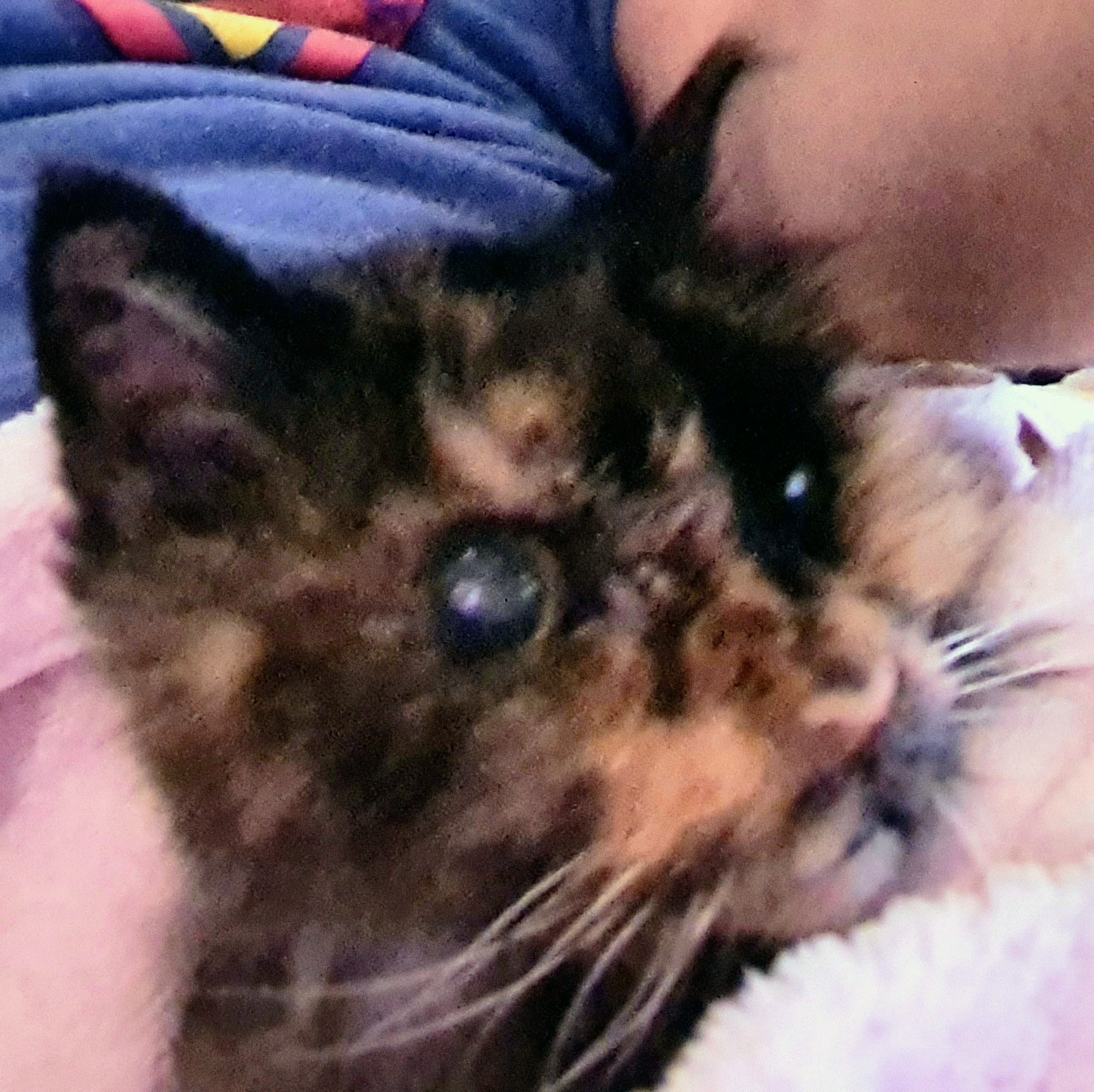 About Miss Kitty "Princess Warrior"
Passed on August 24, 2022
Miss Kitty "Princess Warrior"
June 15, 2000 to August 24, 2022
Miss Kitty walked up the drive of Mark's  parents and she adopted them in 2001, especially mom.  Miss Kitty and dad came to an agreement that she would be an outdoor cat during warmer weather.   She even learned to not walk on the area rugs when inside.
In 2006, shortly after mom and Arnold (her best bud Arnold, a black lab) passed, she was shot in her left rear leg.  After crawling up to 2 miles home, dad heard her, got her care and nursed her back to health.  Although, her leg never fully recovered and this never slowed her down or make her less fierce.
In 2017, dad sent Miss Kitty home with us for retirement.  She quickly settled into retirement and she learned that she could indeed walk on the carpets.  We found out she had uncontrolled diabetes.  Once under control, she thrived and out lived dad by 4 years.  She adopted Pete as her primary human.  She would ask Mark to pick her up just so she get to Pete.  We like to think this was mom's presence's.
She was a very unconventional Tortis Maine Coon.  She weighed in at 5 pounds and was a lovey lap fixture, and yet she would defend herself and her family against any danger.  Miss Kitty would always win.