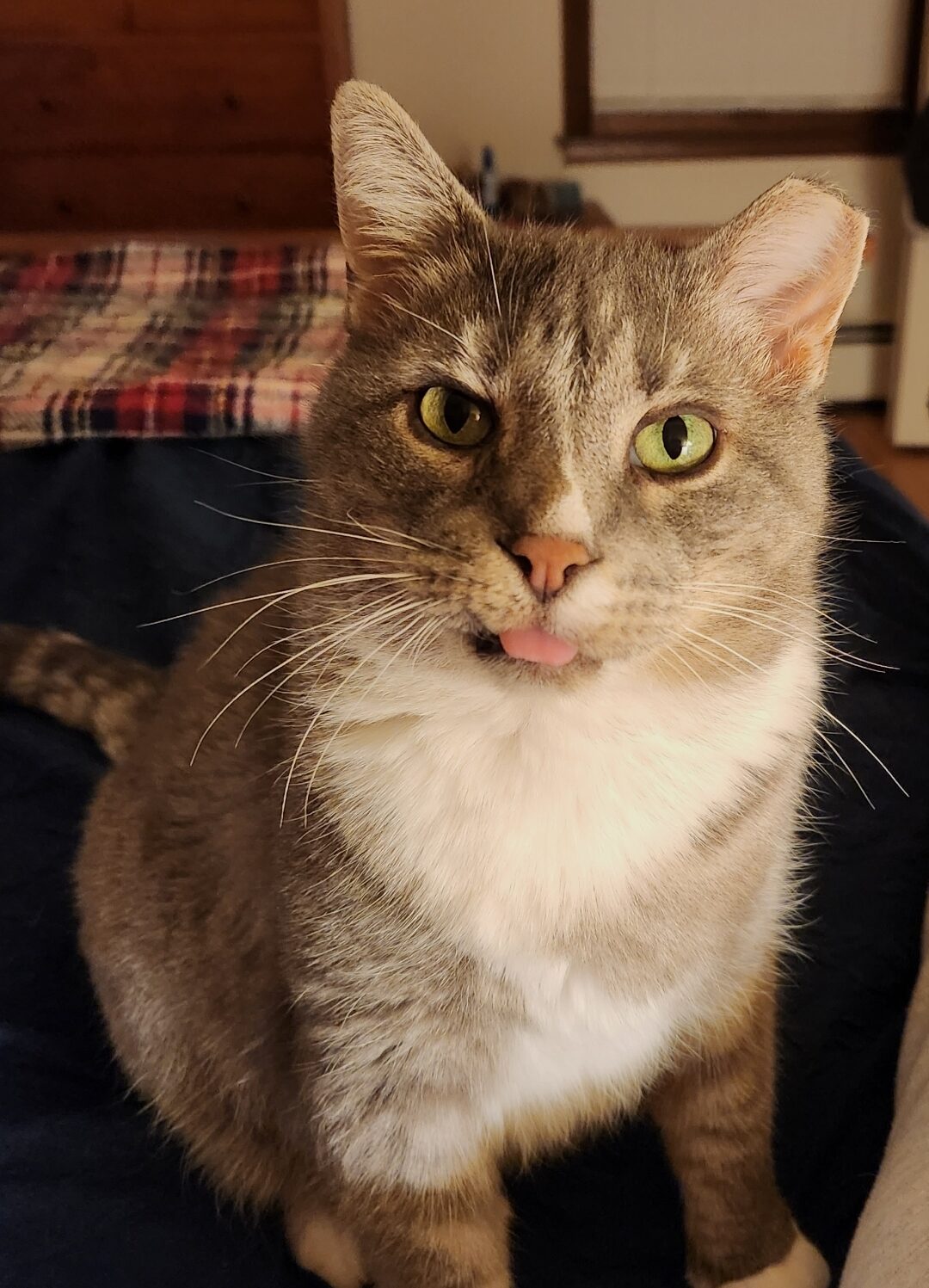 I met Mitt Mitt when he was a stray in Atlanta and I just fell in love with him. My mom always like to say that we saved each other, and it's so true. He was my absolute best buddy, my constant companion, and the absolute sweetest boy you could ever hope to meet. He loved treat time, he loved playing with his feather toys, he loved watching the birds outside, but most of all he loved falling asleep on my lap.
I will miss everything about him…I'll miss his ridiculously loud purr, his sweet and loving disposition, the way he would weave between my ankles anytime I would try to walk, and having him pressed up against the door waiting for me when I'd get home from work. Most of all I'll miss our long cuddle sessions and having him fall asleep on me, only to occasionally look up and back at me, as if to reassure himself that I'm still there. Mittens was compassionately put to sleep on March 26, 2023  after suffering from a catastrophic and untreatable illness. He was in my lap purring with my sister and I both petting him and telling him how loved he is.
Mitt Mitt, I will love you for the rest of my days. You will always be my goodest boy, my #1 little guy, my best buddy. I hope I was just half the mama you deserved. I love you.
Love,
Mama