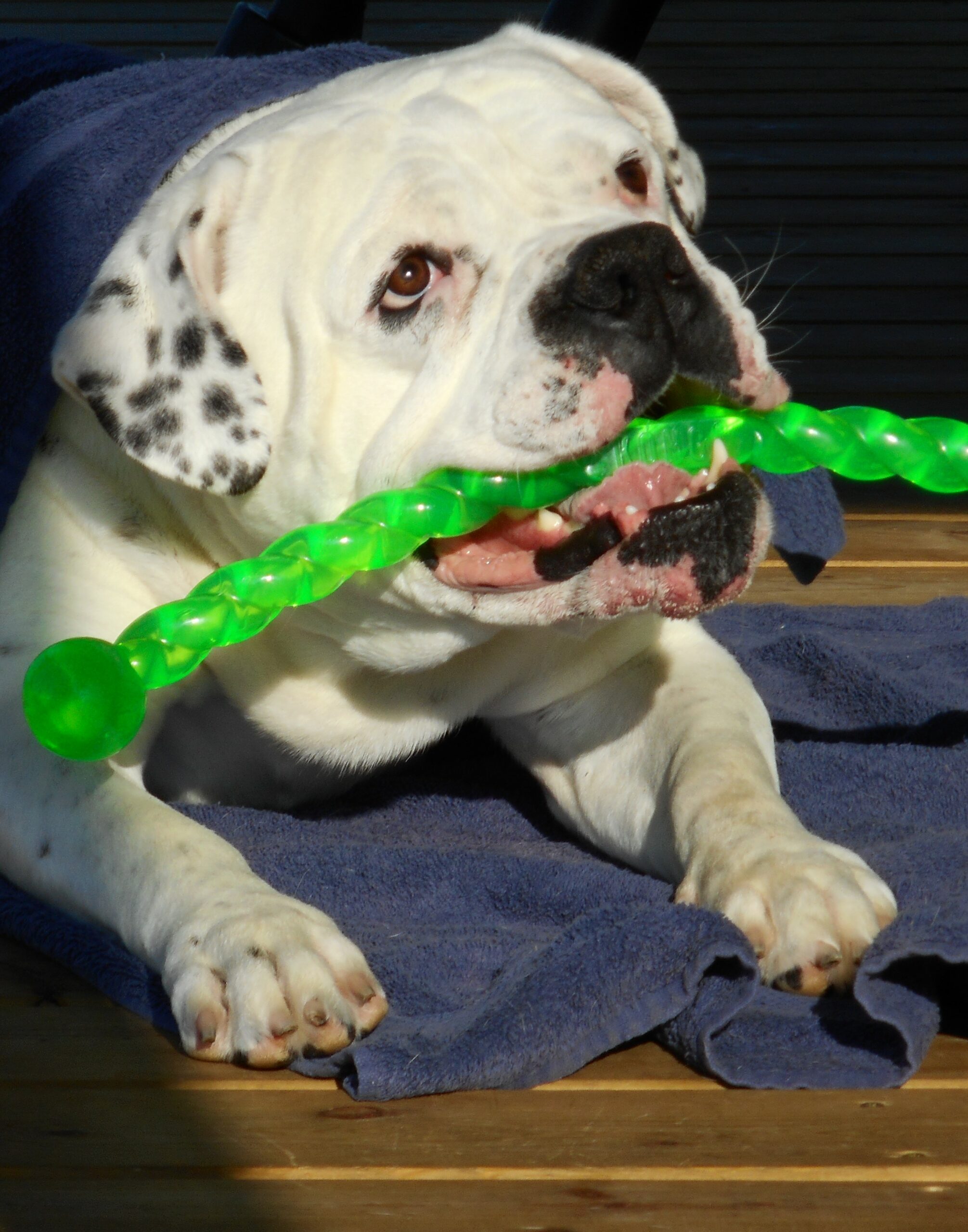 Passed on November 1, 2021
Son Of Chris & Debbie
Our Old American Bulldog We Got At 8 Weeks He Had Our Hearts Right At The Beginning !
At 8 Weeks Dad Took Him To McDonalds Where He Got His First French Fry. He Kept Barking For More.
They Would Go For A Morning Walk. When They Home He Would Go To The Garage To Sit And Wait.
They Would Sit At McDonalds Picnic Tables And Eat; People Would Go By, Smile & Compliment
On How Beautiful He Was. He Ate With A Fork, Something Mom Taught Him! When Mom
Went Into The Store, He Would Jump Into Her Seat and People Would comment How He Looked Like A Real Person.
Mr. Rousey Was Very Smart. Mom Would Talk To Him Like A Real Person, Mr. Rousey Understood.
Dad Exercised, Then Stretched; Mr. Rousey Sometimes Taking The Whole Blanket So Dad Couldn't Stretch.
His Blankeys Were Dads Tshirts Moms Lap In The Morning Dads At Night. He Was So Proud When He Could
Bring Us His Blankey. He Loved His Kong Stick. He Would Lay On His Back Wanting His Belly Rubbed.
He Made The Funniest Sounds! He Dreamed, He Barked In His Sleep, He Burped.
He Was Always In The Car With Us, He Slept On A Baby Mattress.
We Asked For A Kiss He Knew Just What We Wanted.
His Nickname Was Rooey, If He Did Something Wrong It Was Rooey !!!!
So Many People Loved Him HE Was UNIQUE !
On November 1ST Mr. Rousey Left Us In The Arms Of Dad In The Back Of The Car He Loved To Go In.
         Mr. Rousey You Will NEVER Be FORGOTTEN !
         We Love You To The MOON AND BACK !
When Dad Leaves Mom To Join You, Mr. Rousey You And Dad Will Be Going To St. Thomas
To The Ocean, Per Dad's Request.
   Love You Rooey,
  Dad and Mom