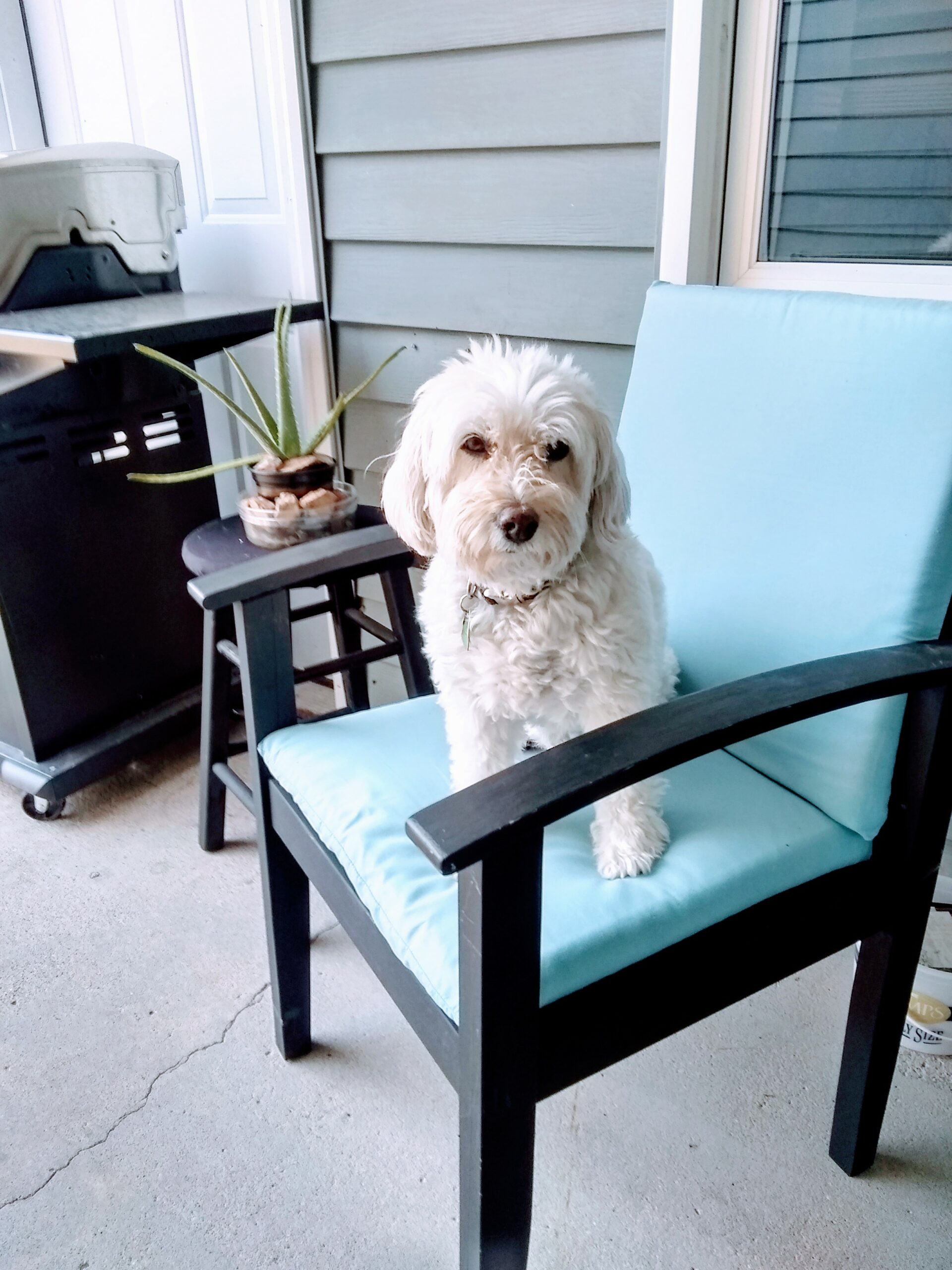 Passed on September 14, 2021
Dear Miss Punky, You were the unexpected love of our life, no one holds the same good place in our hearts. Thanks for being the great dog that you will always be. We want you to know how often we think of you. And how much we both enjoyed the time we had. Mom misses her early morning coffee with you, the chair looks so lonely now. We have so many great memories with you. Our road trips with your googles on and your head out. the window. All the times we went to Arby's and you got a Roast beef slider and some ice cubes. The times we played catch and tug war in the living room with all your toys. Outdoors in the winter with your head buried in the snow, walking on top of the snow piles with your pink coat and boots on. The walks and talks with you. You were such a good listener the way you cocked your head when we spoke and when you wanted to tell something you flapped those jaws at us. Oh so many great memories! I'm so happy we took your picture in the chair and our first movie less than 24hrs before you left us so suddenly. we are so great full for the past 11yrs 11mos spent with you!!!
Mom and Dad
P.S.
C U at the Rainbow Bridge!!!!!!