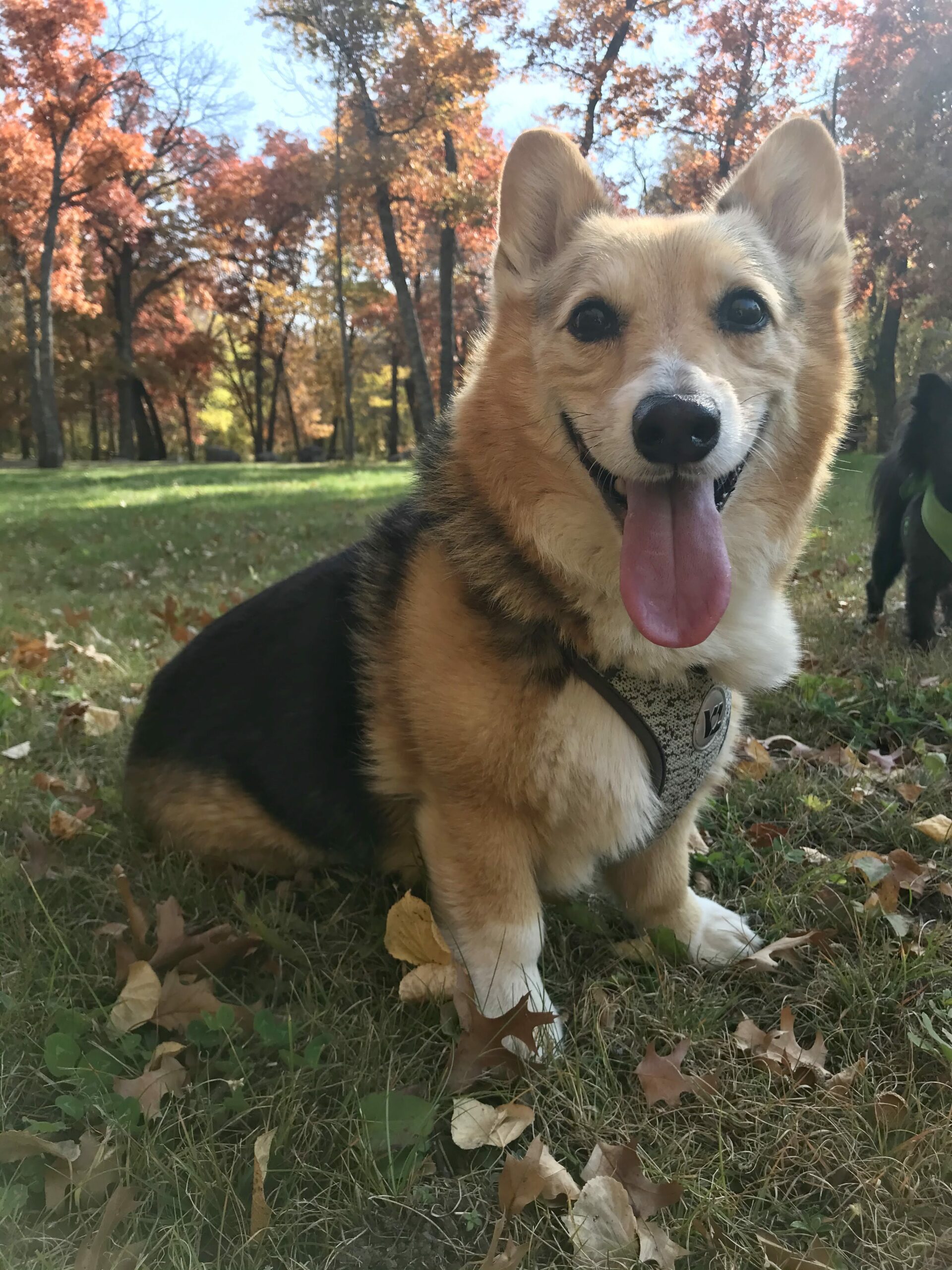 Rocco
'Buggy'
August 30, 2010 – May 26, 2022
On May 26, 2022, in the comfort of his own bed and his momma's arms, our sweet Rocco passed away. Although a cancer diagnosis took him much too soon, we know he is no longer in any pain and can rest now. His passing has left a giant hole in our hearts and our home and we will miss him everyday.
In early 2011, mostly by chance, we found Rocco at a dog rescue. He was filthy and a bit of a scaredy boy, but his eyes were the kindest that anyone had ever seen. I saved him that cold winter day, but he saved me every single day after that.
Rocco was the sweetest boy in the entire world. He was instantly loved by anyone that met him. His brother, Gizmo, was his best buddy, he loved to play with his cousins (dog & human), and his grandparents spoiled him tremendously. He was thrilled to have gotten a Dad for the past 2 years and was always his Momma's protector and adventure pal.
Rocco was such an adventurous boy. Always ready to go on a walk or chase a ball. The sound of the microwave door would make him bark, no matter where he happened to be in the house. There was just always a chance that someone could be making his favorite snack, popcorn!  He was always willing to try on Halloween costumes, wear silly hats, and could have easily been a dog model. Peeling a banana won't be the same without him to come running and share it with.
Auntie always loved to give you that one look to get you all riled up. The two of you could go on and on just barking and laughing. It never mattered how annoyed anyone else got because you two were having the most fun. It was always my favorite to play ball with you. Just those two words 'play ball' could get you started. The excitement was so hard to contain that I taught you to do a high five instead of sit because you could never stop wiggling your butt. Momma is really the only person you would ever bring the ball back for.
Rocco changed so many lives. His happiness was simply contagious. He loved to roll in snow just as much as he loved the beach. I will never forget how excited he was to first try his lifejacket. He just loved to swim and go kayaking with his mom. His sweet snuggles and high fives will be dearly missed. His smile will never be forgotten.
I will never forget how you'd sit on the last snow bank in the spring or how you always found a way to walk right through my plants. Being outside was your favorite part of the day and man, did you love to poop! I'll miss hearing you snore in your sleep and finding your hair everywhere. I'll miss seeing you do your stretches in the morning and smiling at me when I get home, the way you tilted your head when I talked to you and how you always knew when I was slicing an apple. I'll cherish the way your paws would smell like popcorn and you loved to lay on your back. My life will never be the same without you here, Bug. I love you more than words.
My life was forever changed the day you chose me to be your Momma. Right by my side through it all. My sweet, sweet Buggy. I will miss you every day and love you forever.
I hope you are no longer afraid of thunder, campfires, or large boxes. I hope you can swim without your lifejacket now and never have to get your nails clipped again. Eat popcorn whenever you want and run free until I get there. I love you more than words.
A memorial was held for Rocco at his favorite spot at the lake, with his favorite people, and a bowl of popcorn.