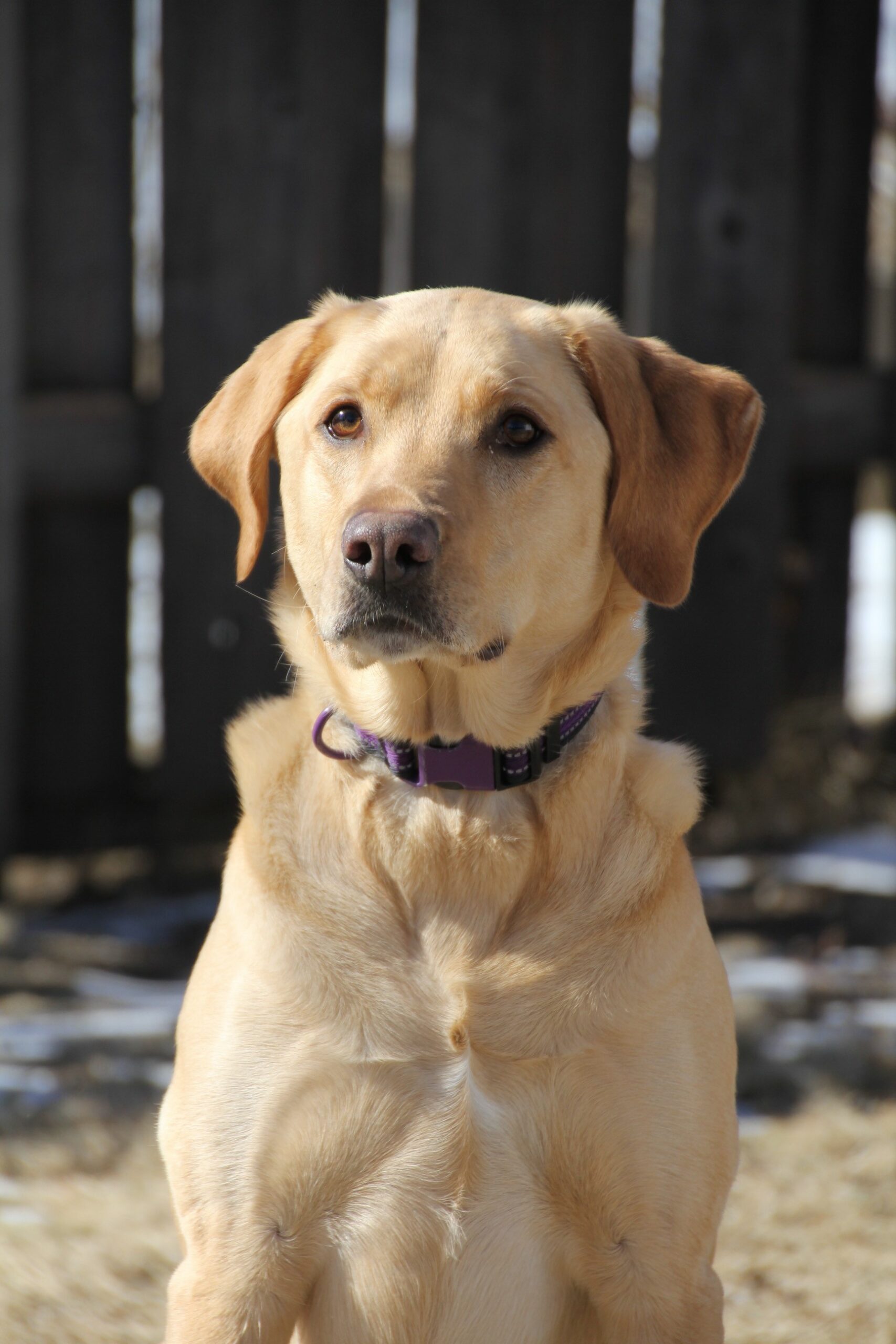 Passed on February 10, 2023
Rosie 11/21/11 – 02/10/23
Rosie was a very energetic yellow lab and loved to play.  She was true champion when it came to retrieving balls or catching soft frisbees.  Very rarely would she ever drop a thrown ball or mistime a jump on a soft frisbee.  I always told her that if there was ever a frisbee league, where she was a member, she'd be named All-Pro.
Rosie loved to swim and go on boat rides. She came with us on a few summer vacations and just smiled the whole time, giving us many memorable moments. Rosie loved to go on walks and as I liked to say "communicate" with the other dogs as we stopped what seemed like every ten feet to sniff what other dogs left behind.
When I would come home from work in the evenings, she always came to greet me. She would then run and get me one of her toys, though she had no plans on letting me have the toy.  Rosie was always near me when I was around the house.  Whether it was following me from room to room, lying next to me watching tv ( I'm guessing she's seen more football games than any dog, ever), watching me cook in the kitchen or helping me garden, she was right there.  She could read my mind sometimes without me speaking a word or even looking at her, it was crazy.
Rosie was truly my best friend.  She brought a ton of joy to our lives and a lot of laughter.  She loved everyone. I'm sure she's running around somewhere right now barking at all the squirrels. Rest In Peace Sweetie, my big girl, we love you and you will be missed!