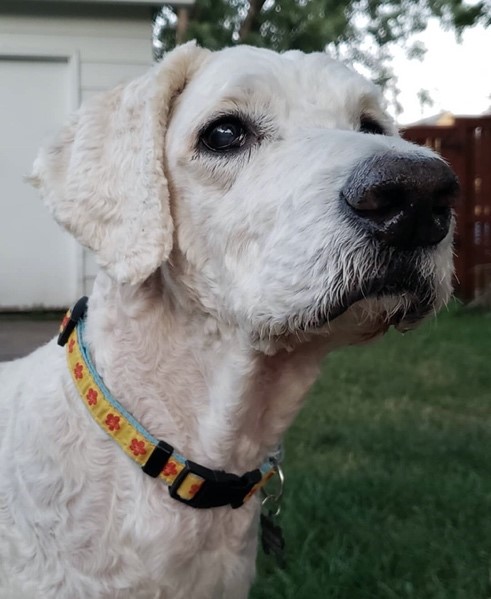 About Ruby "Bean" Bergquist
Ruby began winning us over immediately- from that first car ride home to the last kiss on her soft nose, she gave everything she had to her family. She was the best family dog ever (what other dog would let kids pretend she was their horse?), and even earned the nickname "Nana Ruby" because of all the caring she did. She was there for you with a soft kiss and a listening ear, and could always be trusted to keep our secrets.
Her favorite pastimes included playing in the snow, running around at Grandma's house, sniffing for scraps at the grill, and especially sitting at mom's feet. She also loved peas, pizza, and popcorn, but her greatest love was peanut butter.
She brought us joy for 15 glorious years, and she passed the same way she lived-on her terms. Ruby will never be forgotten, since you can't forget someone who taught you the meaning of love.