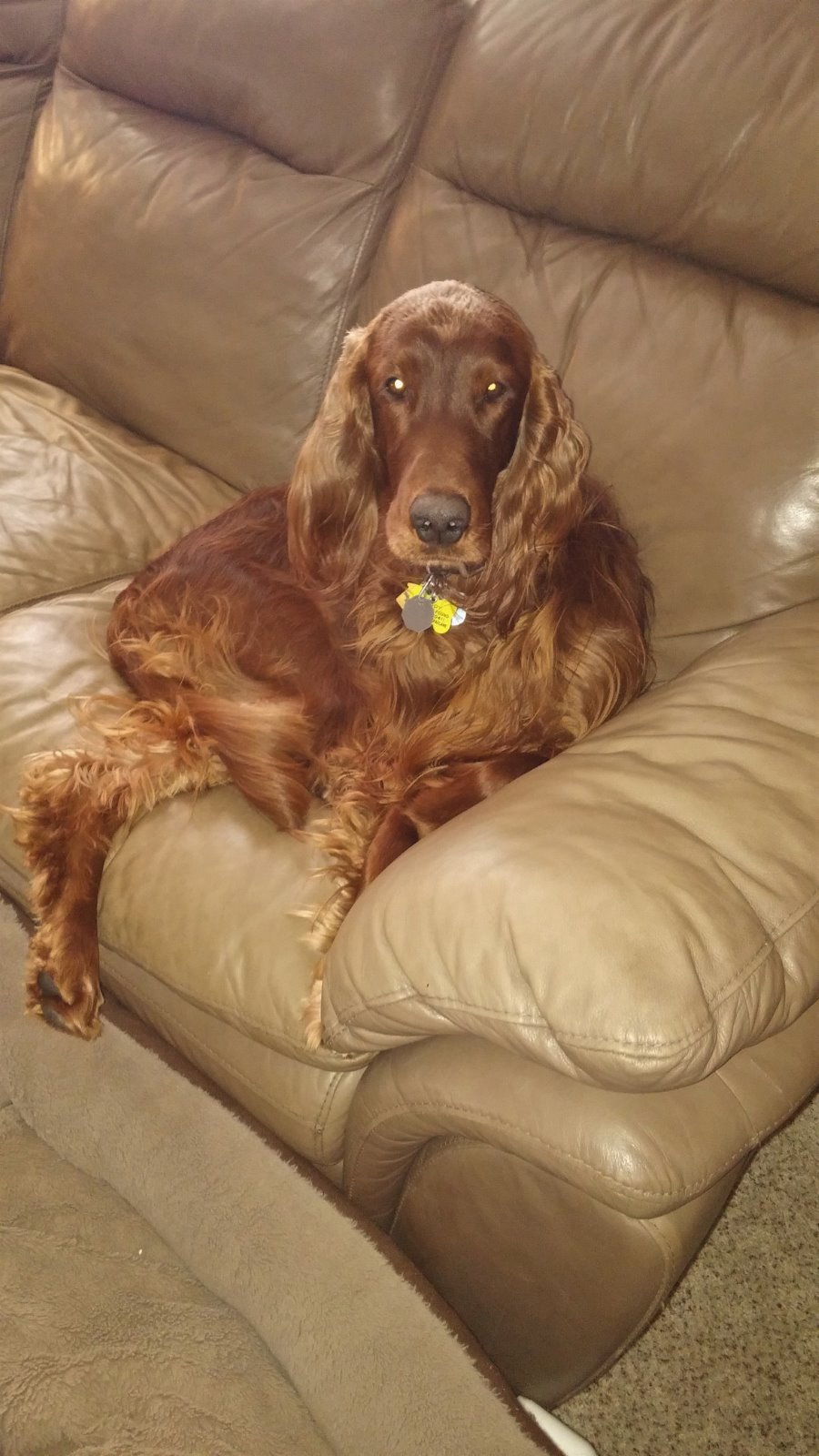 Passed on September 2, 2021
Brody
Jadestar Texas Ranger
Brody was born in Tucson, Arizona on September 16, 2012. In March we drove to pick him up and he welcomed us with wiggles, kisses and affection. When we were driving back to Minnesota he didn't want to get in the kennel when we left our out of the kennel when we stopped. He adjusted to his new home quickly. He always came when he was called with no additional training. He formed an immediate bond with Molly and they were best friends right from the start. He loved our long walks but wasn't fond of bikes and other dogs. His favorite was playing fetch with his special balls and rubber bones. He would jump so high into the air to catch them. Molly use to chase him out of the family room and he quickly would sneak around another way and come up and surprise Molly. Then they would wrestle around. He often went and laid in the shower floor. Silly, he sure was. He didn't enjoy being groomed but would put up with it knowing he would get his favorite Ba-Ba treats. He loved treats and would come in and go right by the pantry and wait. Sometimes he even went out just to come right back in for another treat. Whenever anyone walked by he ran up and down the fence letting others know he was protecting his territory. And to let them know he was out. Brody dies quickly and unexpectedly of a cancerous mass in his spleen which ruptured on September 2, 2021. It was a horrible loss for Molly and Kathe and Dale, mom and dad. We felt his presence on September 16 when we celebrated his 9th birthday. We thank Pets Remembered and South Metro Pet Emergency for the care they gave him. He is missed terribly and we long for when we will see him again at Rainbow Bridge. He is always in our hearts.