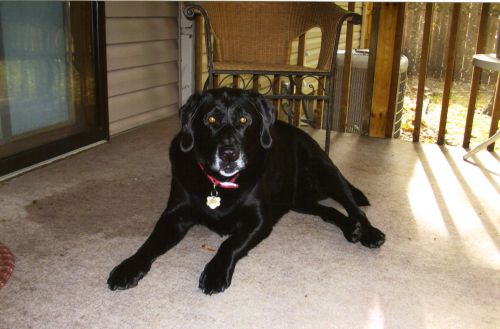 Passed on October 9, 2011
Buddy left us on Saturday, November 26th. He was our true "buddy" for 10+ years. He was always at the door with tail wagging to greet us when we'd come home. Buddy could be mischievous when he thought he shouldn't be left home. Open cupboard doors and drawers for treats or twizzlers had to be moved up.
He loved to go to the lake to swim, ride the 4-wheeler, play with the grandchildren's dogs, or just lay on the front lawn and watch the neighborhood. Buddy, we love and miss you more than you'll ever know – there is a huge whole in our hearts – you were our best friend.