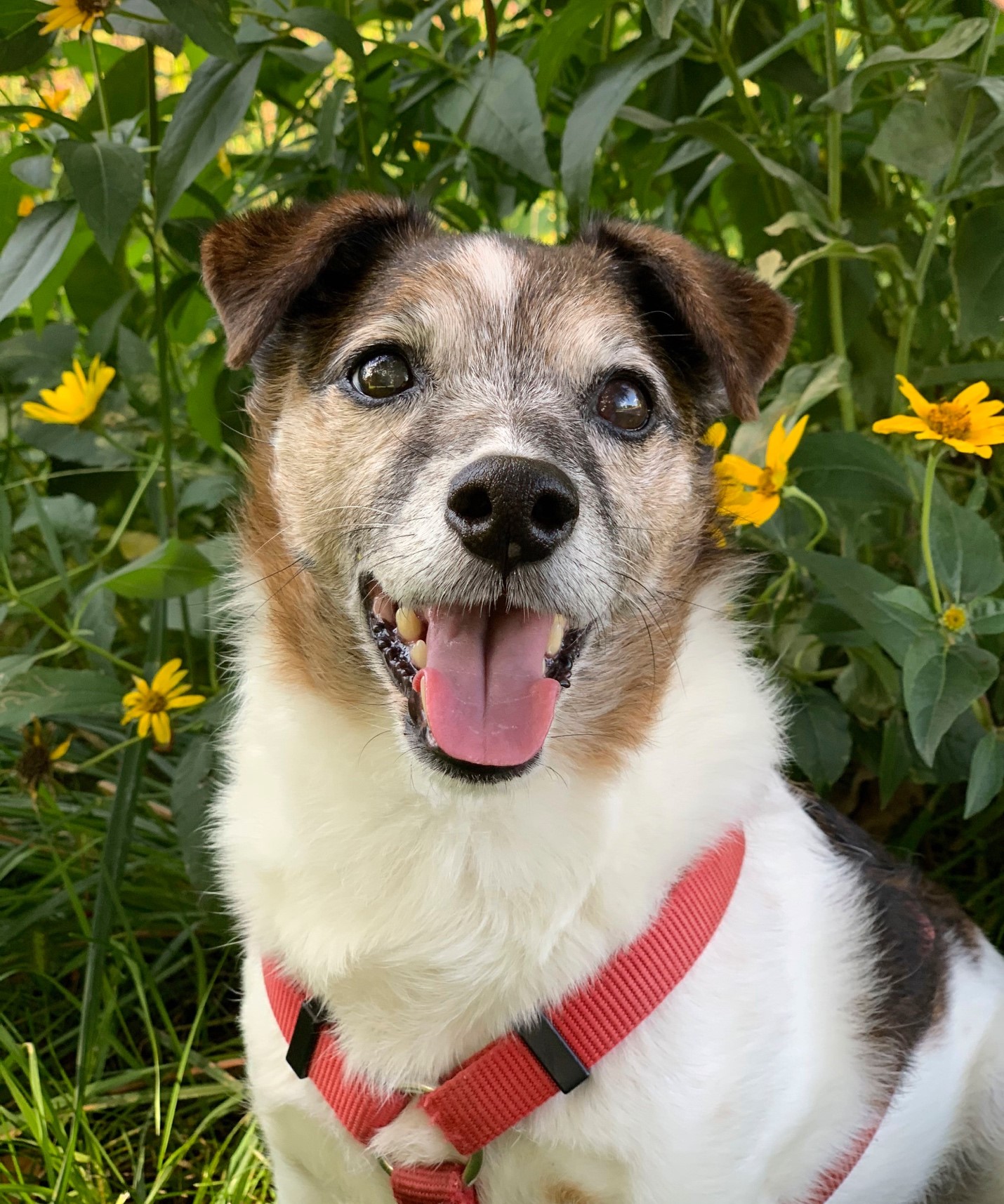 Passed on February 17, 2023
Butch Foushee passed peacefully on Friday, February 17, 2023, in the loving arms of his mom, Teresa, with his dad, Bill at his side. Though Butch had Jack Russell Terrier energy and enthusiasm, he also had a calming influence. Butch joined the family at 5-ish years old in the summer of 2012, thanks to MN Paws and his foster mom and retired nurse, Pluma, who helped him recover after his rescue from certain death at an out-of-state shelter. Time with Butch was a gift for anyone lucky enough to be with him.
Butch loved to use his brain and learn and work and he especially loved:
Food – cat food snacked in secret until mystery solved that first month, delicacies of deer and rabbit poo whenever he could sneak them, homemade meals & kibble, and snacks of carrot, bell pepper, broccoli, and treats of peanut butter, apple, strawberry, watermelon, and vanilla mint dog toothpaste.
Sport – Butch loved to run. Whether it was ripping around the house after an outing or playing with Huskies and Vizslas or fetching anything, there was no mistaking his joy when he ran. Although he loved nabbing squirrels and mice, even on leash, it was not encouraged. He loved doing tricks including sit, spin, shake, and roll, and attracting smiles and "cute dog" comments on outings from folks and kids who ditched their parents to pet his soft fur. Butch loved his daily exercise routine with Mom including weaving cones, high-stepping hurdles, and balancing on his fit bone.
Leisure – Butch loved the woods, walking on the trunks of fallen old growth trees, checking hollows, and sniffing everything. He especially loved truck rides where, seated on the console next to Dad, Mom holding his harness, he watched Dad at the wheel and dreamed of driving the truck himself one day. When he wasn't on the console he was leaning out the window, in Mom's arms, with the wind in his face, smiling and sniffing in a way that said, "I'm King of the World!" He especially loved naps on or near laps.
Rest in peace, Butchie Boy, our Sweet Love. Thank you for making memories with us. We love you and we miss you. You are an awesome dog and you made us better humans. You are the Best of Butchies, and you will live in our hearts and minds forever.