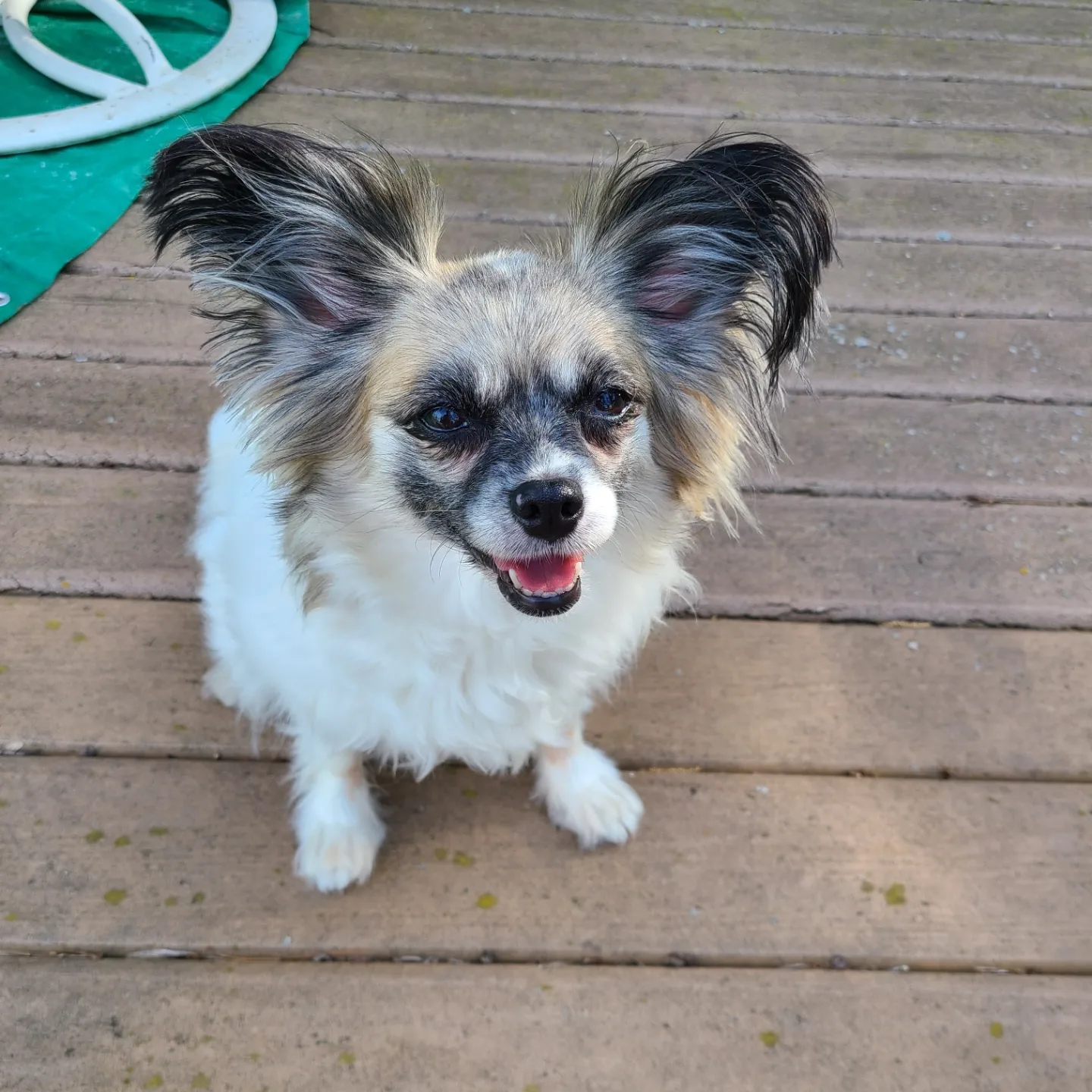 About Cecilia Rose Belle-Isle
Cecilia Rose Belle-Isle
"Ceci"
July 23,2011- March 29, 2023
When I got you Ceci, you were just a little thing.  I remember just holding you as the breeder said to do when we got you so that you could get used to your new home.  I took you for walks and we made up a song for you with your name that I continued to sing to you for the remainder of your days.  I will miss singing that song to you.  You were very active and liked to get into things at first, but calmed down after you turned a year.  
You loved me and loved my family.  You were a very happy dog who loved to follow us around, wherever we went, you went.  You loved to sit on laps and be petted, especially your belly.  You loved to lick.  You had a loud bark and would bark at nearly everyone walking down the street, especially if they also had a dog.  You were loving and loyal; when I went through hard times, you were there by my side.  We took many long walks together at many different places.  Though I will continue to take Ace for walks, it will not be the same without you.  
You loved going to Wisconsin and would whine when we got there because you wanted to get out of the car and see grandma; she was one of your favorite people and she loved you too, as did my sisters and nephew and nieces and nearly everyone who met you.  You also loved little Ace after he became part of the family and often you and Ace would sleep by each other.  Thank you Ceci for all of the wonderful happy memories.  You shall be missed!  We love you and you will forever be in our hearts.