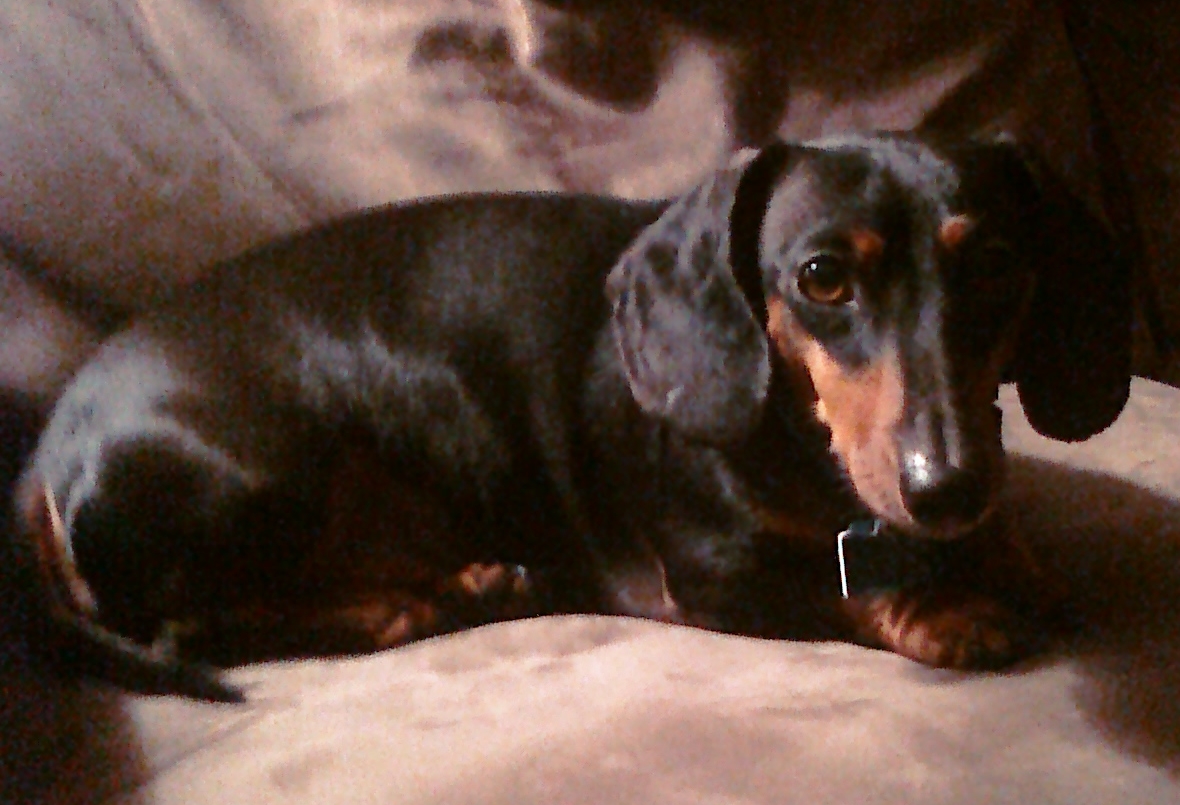 Charlie Ekman
November 27, 2005–April 9, 2022
Our hearts are broken, and we long for another snuggle with you. You joined our family at 11 months old and we were lucky to have you these 15 ½ years.
You kept us safe and warned us of potential threats: squirrels, birds, leaves, dogs, and people walking in the street.  After securing the perimeter of our backyard you came inside and ensured we were all safe and together before you would turn in for the night.
Charlie, you kept us smiling and giggling with your antics: stealing string beans right off the vine, raspberries off the bush (how did you manage to avoid getting pricked?). You could sit straight up on your haunches and waggle your forepaws, sometimes a little too enthusiastically until you fell over backwards!
You were a fast runner, Charlie. You and your paw sister would race back and forth from mom to dad during our after-work playtime. The hallway became another raceway to burn off any leftover energy before bedtime.
Charlie, Charles, Charlie-Barley. Will our hearts ever heal? We are so fortunate that you joined our family, and we are forever grateful to you for so many years of love and snuggles. Goodbye little sweetie; go find your cousins.