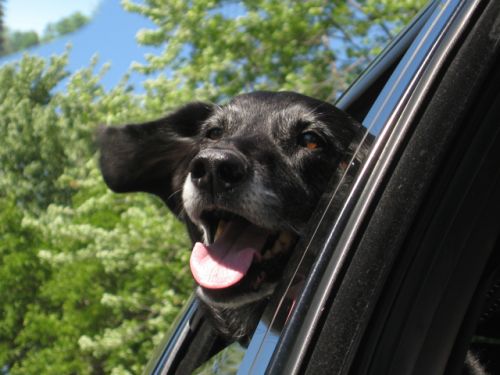 Passed on October 14, 2011
Eagan ("Bee") made his journey to the rainbow bridge on Friday, Oct 14, 2011. He has left a giant hole in our hearts and our home, but we are still filled with over 11 years of happy memories.
He chose me (his mommy) on a late July day in 2000 when I visited my local pet store for fish supplies. It was adoption day, so I stopped to offer some cuddles as I walked in. Eagan came over to me, rested his sweet face on my arm and looked at me with his soulful eyes – it was love at first sight and our lives were changed forever.
He was our best friend and our most trusted confidante. His loves in life were his family, baking his brain, belly rubs, going for a W or a CR to DQ. He especially loved hanging out in the patio room and the picture window so he could keep an eye on what was going on. His soft ears, tender manners and sweet kisses are missed dearly. Love really does walk on four paws.
Our first dog, our little sweet potato, our boy – we miss you more than you can ever know. We will see you again someday soon. WE LOVE YOU.