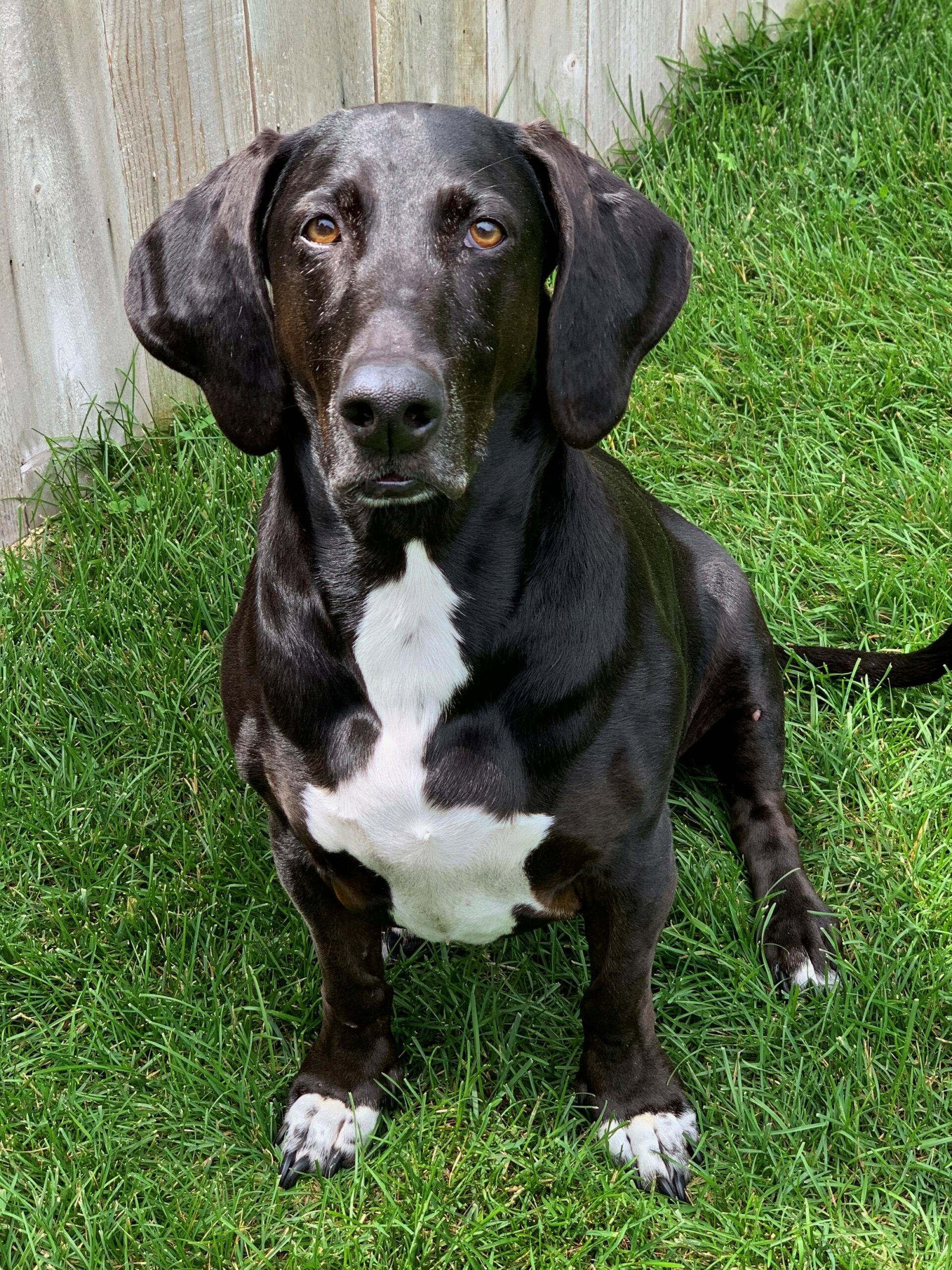 On Saturday, March 19, 2022, our beloved dog, Gizmo passed away from cancer at the age of 14.
Gizmo was adopted into our family on January 18, 2008 at two months old. He was a sweet, silly and loving dog right from the beginning. He became the younger brother to our dog, Zach and they were inseparable until Zach's passing in 2020.
Gizmo was a unique dog in every way! He was a mix of Doberman and Basset Hound and had short legs, a long body and soft, floppy ears. Gizmo had a huge personality! He was stubborn, smart, protective, cuddly, sweet, loving, loyal, silly and fun! He loved to parade his rawhide bones around the house and he would bite the caps off of water bottles and then spit them out. One of his favorite activities was opening presents. He loved tearing the wrapping off of the gifts more than what was inside. He was endlessly entertaining! Whether he was chasing his tail, laying the back of the sofa with his legs dangling over each side or barking at the flying geese, he always kept us laughing. He loved being outside and going for walks. He would bark at every animal and person that he saw to let them know that he was there. He chased bunnies with Zach and faithfully guarded our yard. Gizmo loved sitting on the front porch with his Mom and Dad to watch the birds, dogs and people go by. He always wanted to be with his family. Gizmo spent his days keeping his Mom company and the evenings snuggling with his Dad. He was more than just a dog, he was our baby! Gizmo is deeply loved and deeply missed!
You were such a good boy Gizmo and we'll love you forever! Until we meet again….
Gizmo is survived by his Mom, Anne; Dad, Tim; brothers, Brandon & Andrew and his sister, Hayley along with many other family members and friends.