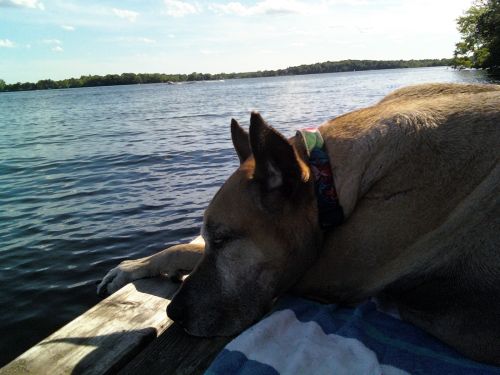 Passed on October 30, 2012
Kona came into my life eleven years ago. He was 10 weeks old and weighed only 7 lbs when we picked him up. I can honestly say he didn't want to go with us. He was a little standoffish to us as he was to everyone who met him throughout his life. Once he warmed up to you though, boy would he would win your heart with so much personality. From his sighs, paw swats and nose nudges to standing right in front of you staring with those big batman ears, those who knew him best communicated well with him and laughed a lot. I also got many compliments on how handsome he was and I'll tell you, if you are going to have a Great Dane you better have a lot of self esteem because those cars that are slowing down are not looking at you. I can't remember one walk that we went on where there wasn't any admirers. I was proud to own this incredible animal. He was my companion and my protector. He made me feel safe wherever I went. I'd do anything for him. Unfortunately the time came when I couldn't ease the pain of my ailing friend. We let him go Sunday December 30, 2012 at 4:47 pm.
This a photo of the last time he was at the lake. He loved the lake and yes, he did swim.