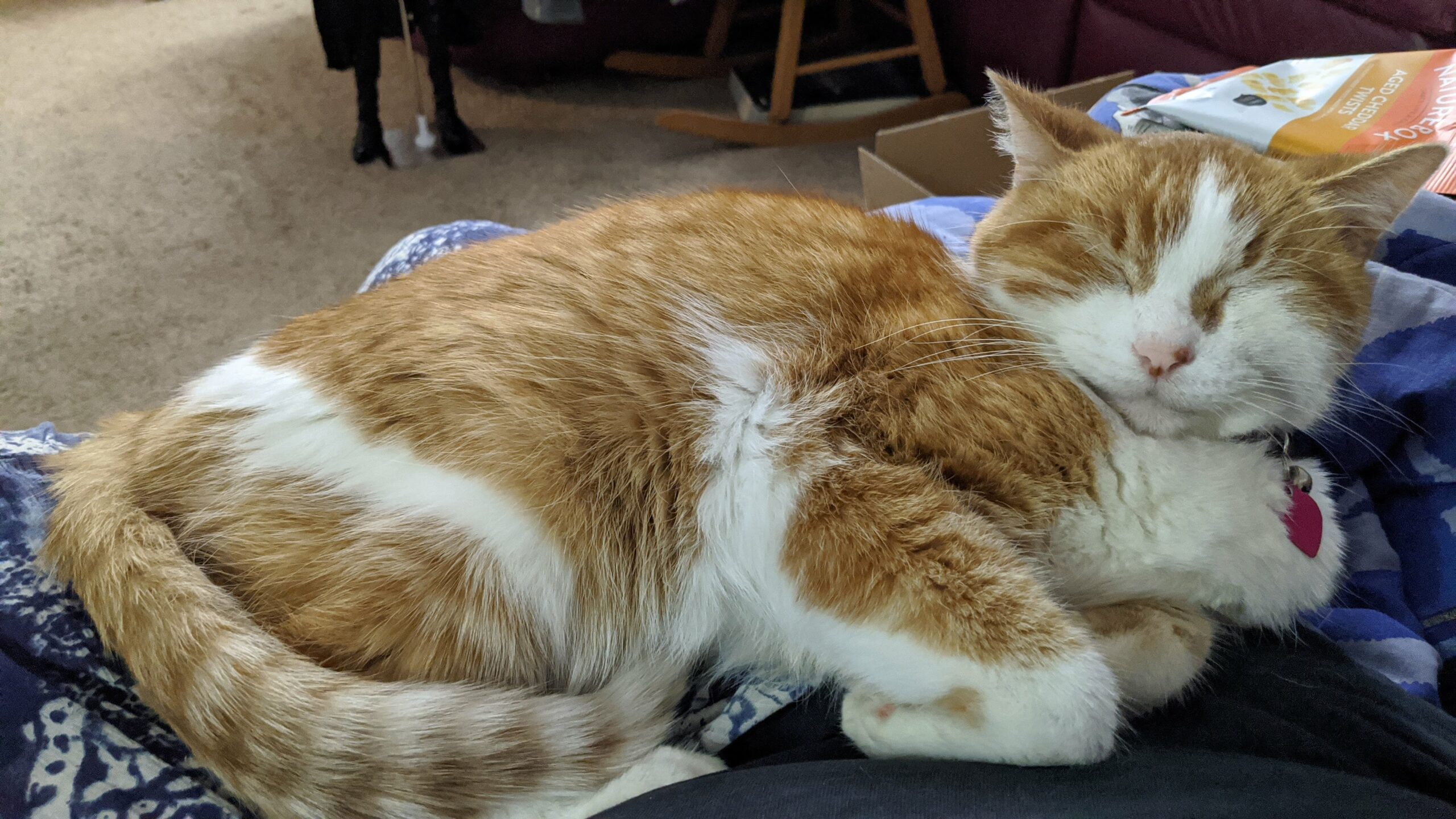 We found Marmalade half-frozen in a snowbank near Christmas Eve 2004. A poor little barn kitten who somehow lost his momma and luckily was heard by my stepdad mewling. That was the year my Grandpa passed away and after he warmed him, cleaned him, and fed him we decided to give the feisty but friendly guy to Grandma so she wouldn't be alone.
She spoiled him rotten and raised him into an attention-seeking love bug till he developed a habit of nearly tripping her on the stairs. He went back to my mom's house after that and even though he never got much bigger than a few pounds he regularly wrestled all our dogs into submission. 
He loved to greet anyone new and get into every lap he could find. When my mom got sick I took him, he was already into his teens by then but anyone who saw him thought he wasn't much more than a kitten. 
For the last four years, he never wanted much more than food, a lap to nap in, or a shoulder to ride around on. He always greeted us with enthusiasm when we got home and purred like a hemi when he got the first pets after our long workdays.
He loved to have a nap right next to us or in our laps. He was such a great comfort to have around, always up for a warm and fuzzy hug. 
Sadly he developed a kidney complaint and slid downhill quite fast. We had to let him go on Nov 22nd. He was about 17 years old. 
I wish I could hold him one more time, hear his purr, and give him another kiss. He'll be missed always.