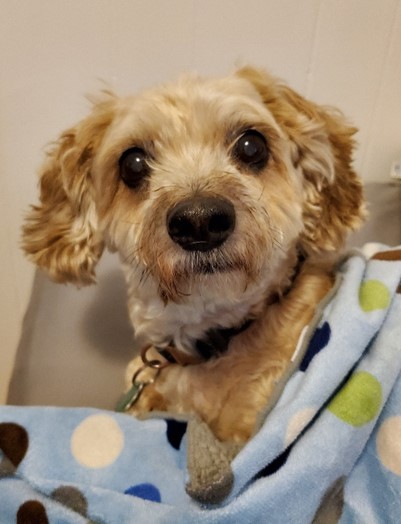 Passed on December 20, 2022
Max Bauer passed away peacefully with his mom and his big sister by his side on Tuesday, December 20, 2022.
We adopted Max from a pet store in Ramsey, MN sixteen years ago. He brought us so much love and joy! Max was my best companion. He taught me unconditional love with the flick of his tail and his smile. He always knew what I was feeling, what I was thinking, and what I was not saying. Max was always there sitting right next to me or jumping up on my lap and giving me a hug.
Max loved wearing a sweater and when I took it off he would wait for a different sweater to be put back on him. He loved sleeping with us, taking up most of the bottom of our bed! We will miss his happy greetings at the door when we arrived home. He loved being close to us. He followed me around the house and laid at my feet, enjoyed car rides, laying outside in the sun, and loved kayaking with me on the Rum River.
He will always be in our memories and there will be an empty space in our hearts that can never be fulfilled.
Love you, Max, forever.