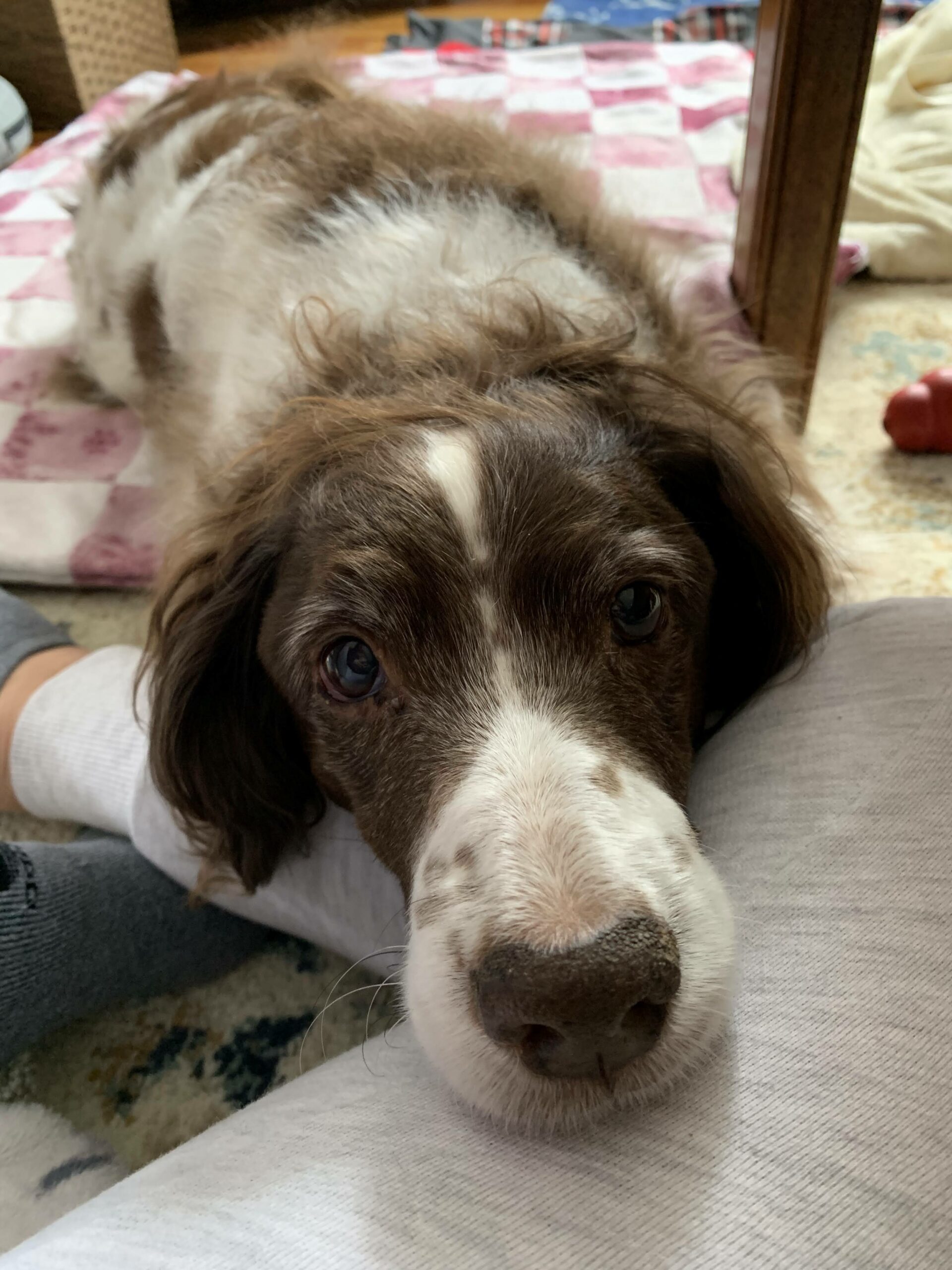 March 24, 2010 – March 7, 2022
Age 11, of Saint Paul, MN passed away peacefully surrounded by her loving family on Monday, March 7, 2022.
Mika is survived by parents, Tim Ostergren and Jenny Doubek; siblings, Madison Ostergren, Eli Wolff, and Winthrop Doubek; nephew, Moco Ostergren; and many other loving relatives and friends.
The day Mika joined the family she was full of curiosity and puppy energy.
When compared to her littermates, she was the first puppy out running and chasing the chickens. This energy is what brought her into the family.
During the car ride home, she was crawling behind her siblings' backs trying to find a cozy spot to lay.
Mika was named after the MN Wild's former hockey player, Miko Koivu.
"Mika Moo" – "Wiggles" – "Meek"
She loved going to work with her dad, chasing/hunting birds and other small critters in the backyard, and being outdoors with the wind on her face.
Mika was the best dog a family could ask for. Full of energy, loyalty, and so much love.
There wasn't a day that went by where she wouldn't nuzzle her way into you to get the pets she deserved.
We will miss the nudges for attention, the creepy-crawler, the wigglebutt, running for her squeaker, the 'woof' and looks she would give you to make sure she got pet.
In memory of Mika, please play her favorite song on full blast for her spirit to hear and sing along to: "Way Out There – Main Title" by Carter Burwell from the Raising Arizona soundtrack.