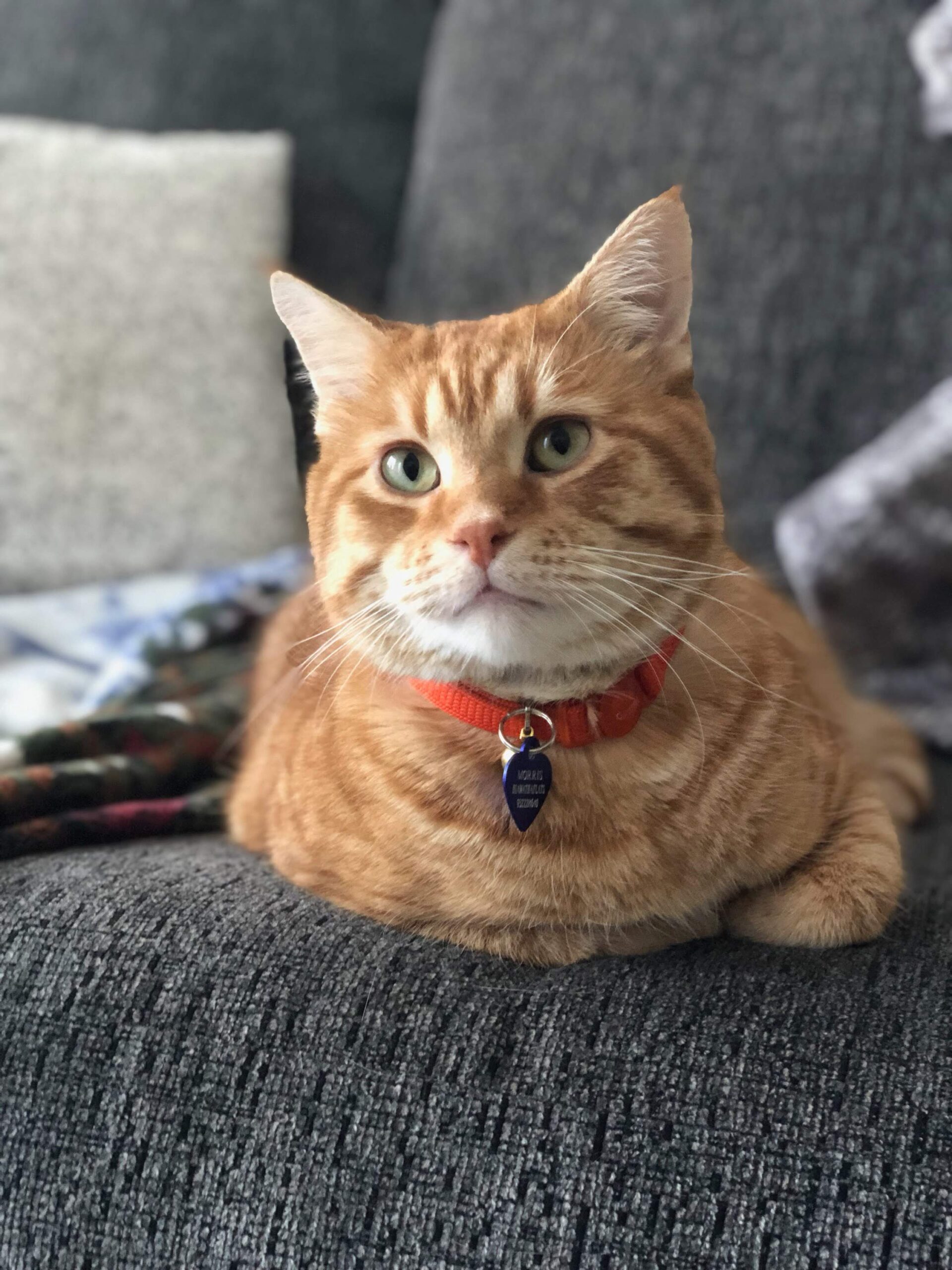 Passed on September 14, 2023
Morris came into my life on June 16, 2018, when I adopted him through Wags & Whiskers. His former owner had died, so he found himself needing his next home. I rescued him, but as I soon found out, he would rescue me over and over when I needed the constant companionship and rituals that come with being an engaged pet owner. Morris loved to wake me up in the morning either with a little kiss on my cheek or a loud meow as he jumped up on the bed. It just depended on the day I guess. He loved sitting in the living room window, watching the birds and the squirrels in the big tree just outside. Morris was a very affectionate cat who enjoyed his time snuggled on my lap (or anyone else's lap for that matter). My favorite times with him were when he would relax on my lap while I read a book. Morris was a handsome and smart cat. He learned how to sit for his daily afternoon treats in the kitchen. Who says you can't train a cat? He was a constant work from home companion for over 5 years.
Morris passed away unexpectedly on September 14, 2023. It is quiet here now without his meowing and the jingle of the bell on this collar. He will always have a piece of my heart.
Rest peacefully, Momo, MoBoy, Morris. You will forever be missed and loved by your cat mom, Jen, your cat dad, Tom, and your special cat sitter friends.