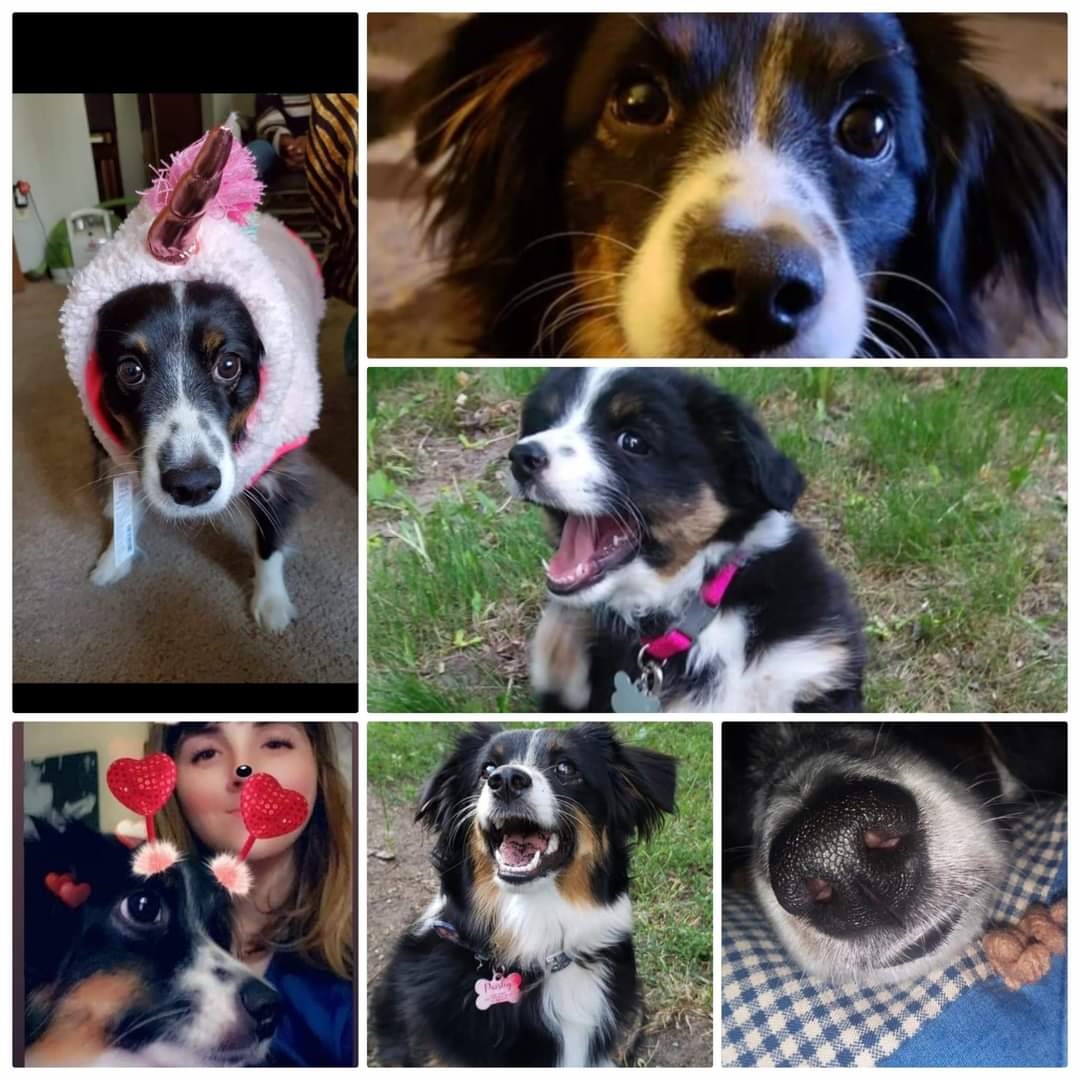 Passed on September 21, 2023
My Sweet Paisley " My Chicken "   03/28/18 – 09/21/23
Paisley Was 7 Weeks Old When She Came Into My Life, She Was So Tiny And Cute She Fit In The Palm Of My Hand. She Was A Black, White With Tan Mini Australian Shepherd As A Puppy She Had A Lightning Bolt Marking On Her Head I Called Her My Little Harry Potter Dog.
Paisley Was The Most Loveable Dog Out There Anyone That Meet Her Instantly Was Met With A Bunch Of Wet Kisses Oh And It Definitely Was A Must To Give Her Some Butt Scratches And Belly Rubs.
Some Of Paisley Favorite Things Were Going On Dog Walks At Blackhawk Park And Running After The Deer With Her Dog Pal Esther.
:She Loved Her Mornings With Her Grandma  They Would Share A Piece of Toast Or An Oatmeal Cream Pie. Paisley Loved Meeting Her Grandma After Work To Walk Her Home So They Could Come Home And Take A Nap Together After A Long Hard Day.
:She Loved Chilling With Me And Her Human Dad Usually Helping Us Defeat The Husks In Fortnite Or Having Some Buttered Popcorn While Enjoying A Movie Together. She Loved Burgers, Beggin Strips ,Wendy's Chicken Nuggets and Chips.
You Will Be Missed Pais,
Love, your Human Mama ,Dad ,Grandma & Grandpa , Eric, Evelyn, Izabell, Hazel, Kat
And Your Dog pal Esther And kitty Brother River .
*You Are My Sunshine My Only Sunshine You Make Me Happy When Skies Are Grey You Never Know Dear How Much I love you. My little Hunny Bunny.