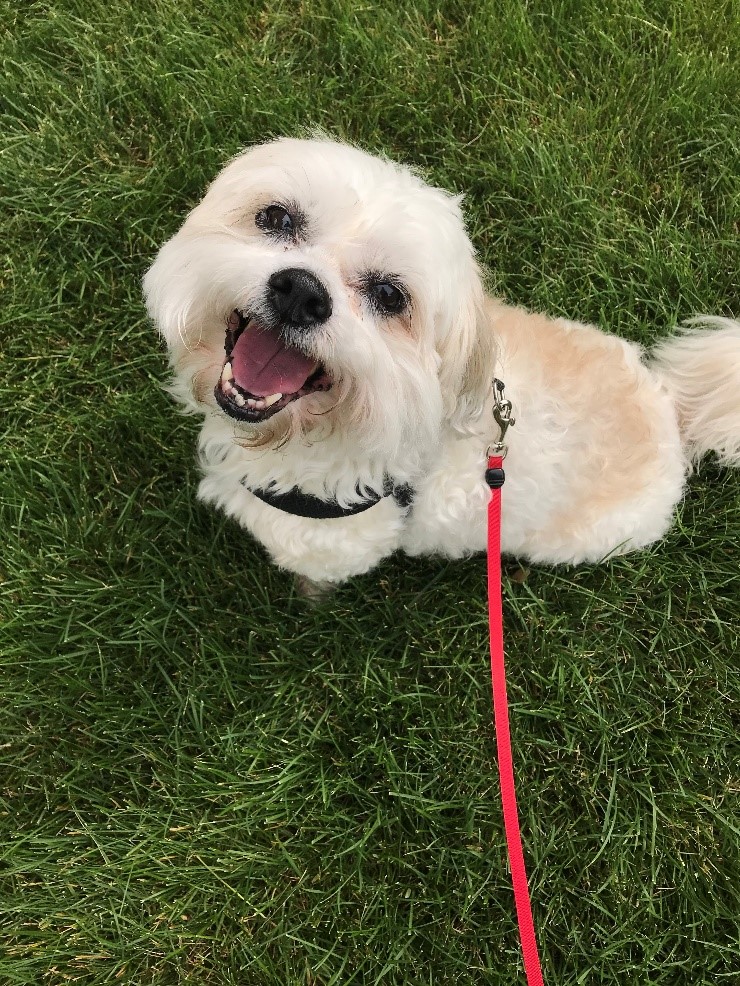 About Patches Quale Hodgson
Passed on August 26, 2022
Patches entered our life March, 2017 at almost 10 years old.  He was born on June 7, 2007, and lived the first 10 years with his amazing family in Illinois.  They entrusted us with him for the remainder of his life.  It was the greatest gift to this day and every moment was a treasure.  We knew our time with him would never be enough and the five years we had him in our life was the best.
He was the most incredible dog we could have ever hoped for.  He viewed everyone he met as a friend and was sure everyone loved him in return.  He had the biggest and friendliest personality and was a genuine joy.  His happiness showed on his face all the time.   He loved food and we will miss his dances before getting his dinner every night.   He loved walks, being outdoors and every chance he had to ride in a car.
Patches passed away on Friday, August 26, 2022.  He had been diagnosed with pericardial effusion.  He had rallied the previous Monday but collapsed on the way to a vet checkup on Friday.  We are forever grateful we got three additional days with him, and he truly got to do everything he loved to do in life during that time including a final taquito right before leaving this earth. He truly did it his way all the way to the end. He let us know in his way it was okay to let him go as hard as it was.  He was 15 ¼ years old and had a long life full of love, adventure, and fun.
The rainbow bridge gained an amazing ambassador, and he is probably loving all his new friends there.  We will miss him forever here but look forward to seeing him again on the other side.
Love you always,
Ranita, Gregg, Scuff and Zella