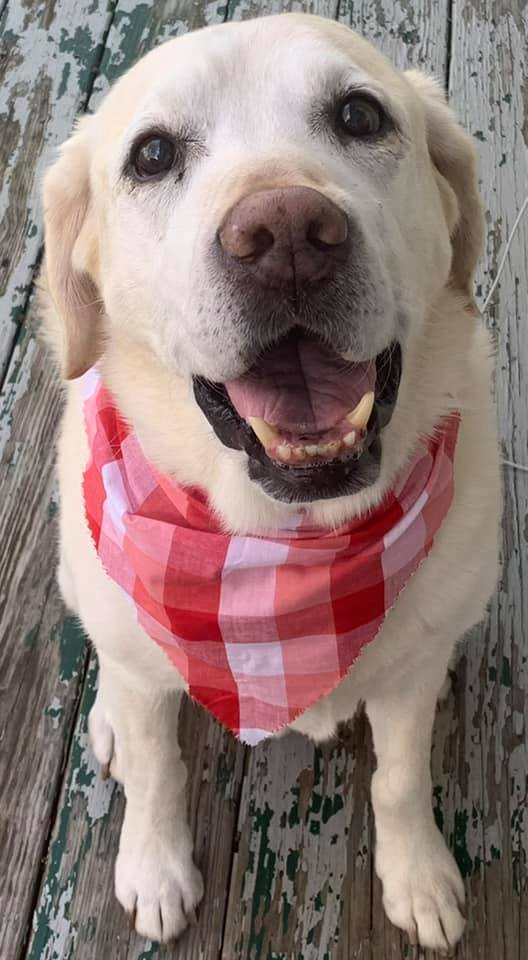 About Riley Fischer-Nienow
Riley, AKA- Ri, Ri Guy, Bubba, Bozo, Tag-a-long Tim, and The Good Boy.
You always had a smile on your face no matter what.  You were truly one of a kind and deserve the best after life, full of pets, ball throws, treats, walks, sunshine, scratches, chasing squirrels, swimming, hugs and kisses.  You were an angel sent by God. Everyone could see it in your big brown eyes and cute smile. I loved your tickle ears, your snoring, kicking in your sleep and even your rotten toots. You could clear a room, but it was still cute and funny.  I loved coming home to you greeting me at the door, waking me up in the morning because your food alarm went off, going for walks, throwing the ball that you would bring back and have to toss it back to me every time, playing our little games together, scaring you when you would find me hiding and hunting up your treats that I hid for you around the house.
You were always full of life and so loyal.  My kid and best friend, you taught me unconditional love.  What we shared was true love!  You were a healer and saved me countless times!  There was not a day that went by that I did not think of you, you gave me purpose, you were my whole world, and I would and did do anything for you. I love you, baby.  You spent your happiest days, outside playing and soaking up the sun as well as riding shot gun with your mommy.  If I went some where, you came with.  That is just how it was.  I never had to ask you twice to get in a vehicle to go for a ride.  You were the king of the castle laying and sleeping everywhere, at times in the weirdest places, but you didn't care.  You had such a spunky personality.  Always watching out the window to see what the neighbors are doing or to watch the people, cars and other dogs go by.
You always had to stop the other furry friends for a sniff.  You were a social butterfly! YOU are so loved by everyone! Everyone you came into contact with wanted to pet you.  You would even get Christmas presents from the neighbor kids.  You and I recently were so blessed to have the lil pack (family) you and I always wanted.  It made you so happy to have a daddy and a little brother to do the boy stuff with.  You loved waiting by the door for us, or watching us in the kitchen waiting for us to drop something for you and laying by our beds to protect us at night.
You will forever be in our hearts and never forgotten. You will be missed, until we meet again, my dear baby boy.  You are loved by so many- grammies and grandpies, aunties and uncles, and cuzzies-family and friends- too many names to mention, but everyone is included when we say, WE LOVE YOU, RILEY!
Love,
your mommy (Heidi), daddy (Dustin), and brother (Blake), and family and many friends (hooman and  furry)