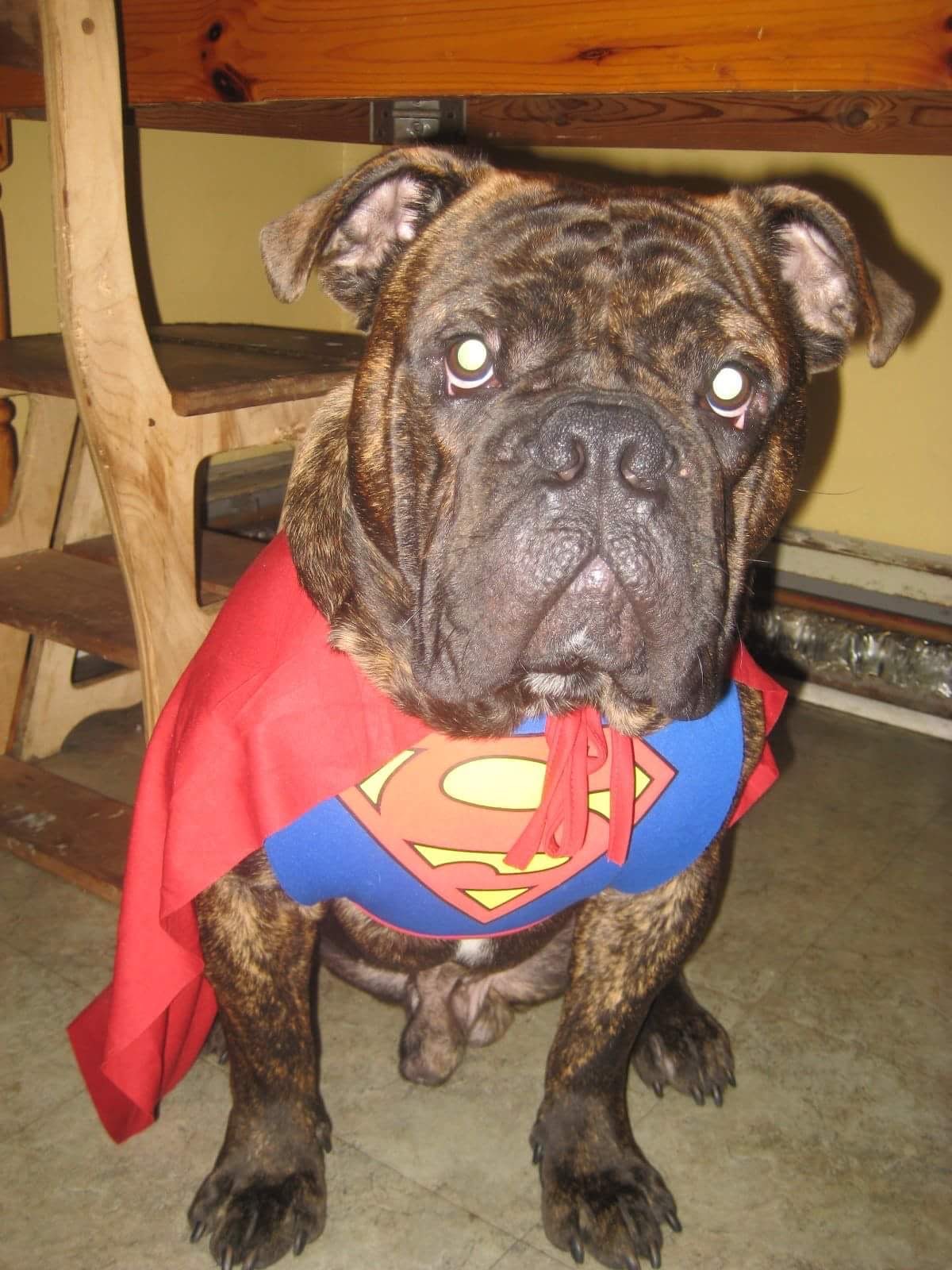 Rosco:
Our old man, who went to heaven on the morning of Friday, May 19, 2023. Mom and Dad knew you were tired, but you were staying her for us and the babies, especially your babies. You have been here since the beginning. Here when Mom and Dad first started living together, our wedding, the birth of Kallima and then Cayden. It was so hard to watch you get older, grayer in the face and all over, but you stayed. You were always there. It is so hard to say you're gone. You were 12.5 years old, they said old for a bulldog, but we were still not ready. You were not ready for your spirit to leave, but your body was. You fought for 8 months after having major surgery to stay with us. You were always the calm one, always there, even if you were just in the room sleeping. You never were loud, just your snoring as you got older. Thank you for always being the calm in the storm, just always being there for us. The old man with the old man eyes and soul since day one, who stayed with us as long as you could.
Dad saw an eagle the night before and morning of you passing. We always see eagles before something major is going to happen, so Dad knew. I, Mom, on the other hand wasn't ready. I hand fed you the last days of your life and walked you up the deck stairs since you were having problems going up. I just didn't want to see that your body was starting to go. You have always been there so it's so hard that you are not.
Thank you for being there for the birth of our babies, to all of the homes we moved in and out of, to watch Kallima and Cayden grow. You were such a kind, gentle soul, but one who didn't want his feet touched or nails trimmed. That is the only time Mom has had you try to bite and Mom was the only one who could do it. I just wasn't ready my old man. I just wasn't. I hope you know when I left that day how much we love you and can't thank you enough for all the times you were there for us.
We love you Rosco Ravin Andress, AKA Doo-Doo as the babies call you since they couldn't at first say Rosco.
Thank you for the 12.5 years you gave us. Thank you for giving us the gift of you.
Love,
Mom, Dad, Kallima, Cayden, Harold, Lucy, the bunnies and Hei Hei the fish