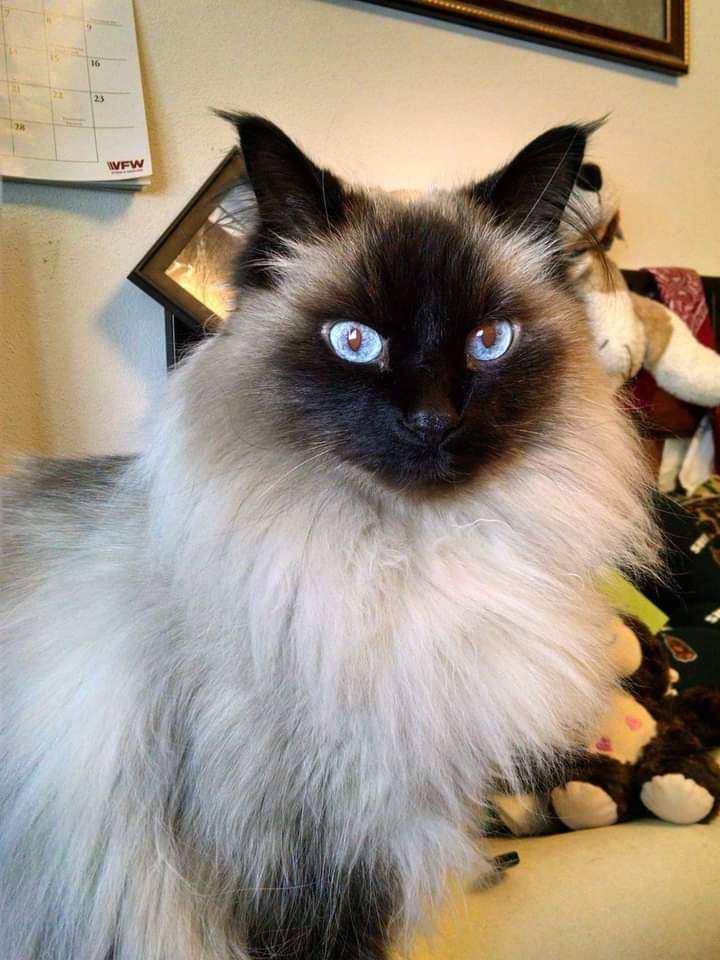 Passed on November 6, 2021
Sativa was born on May 8th, 2012 and became part of my life on June 22nd, 2012 in Red Wing, MN.
👑💕💜 Saturday, November 6th, 2021 at 12:53pm my FUREVER Sativa BOOBOO went to paradise, Flying Cloud Drive, Eden Prairie, MN.
Loved by so many, he enjoyed being outside, playing in the leaves, sunbathing, relaxing in the grass. He could never seem to be given enough treats or nummy food to save his fluffy butt from being hungry. Meowing and purring his little heart out. He loved car rides and walks on his leash. But don't forget his Pickle toys and his NipNip.
My handsome fluffy butt, BB, THE 👑KING OF MY CASTLE, and my entire world is now in my Granna's arms. He is free as the birds he loved to watch out the window. His big blue eyes, like the beautiful blue sky that shined in his eyes for 9 1/2 years.
Thank you so much Sativa for saving me sooo many times. Love You FUREVER After my sweet, sweet baby boy.
REST IN PARADISE MY LOVE. Until we meet again. 💜💜💜