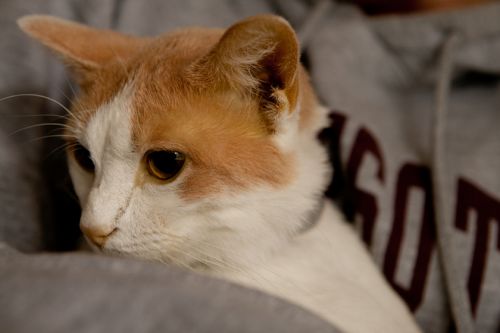 Passed on September 12, 2012
Serenity Dibble Hernandez
Born on September 30, 2009
Adopted into our lives on August 4, 2012 1522
Gracefully ended her tragically short life on September 12, 2012 at 1045
She is survived by her deeply saddened parents Ben Dibble and Danielle Hernandez and her brother Quincy S. Serenity was a beautiful domestic short hair cat; her coat an amazing patchwork of white and orange spots. She was a lover and a fighter.
From the moment Serenity first came into our lives, we knew she had found her forever home. She will always be our baby, in our minds and hearts, we carry her love with us. We will always remember her as the Queen of her castle, and for her trademark "Lick, Lick, bite" style of saying hello.
Serenity is now in a better place. We cherish the time spent with her.