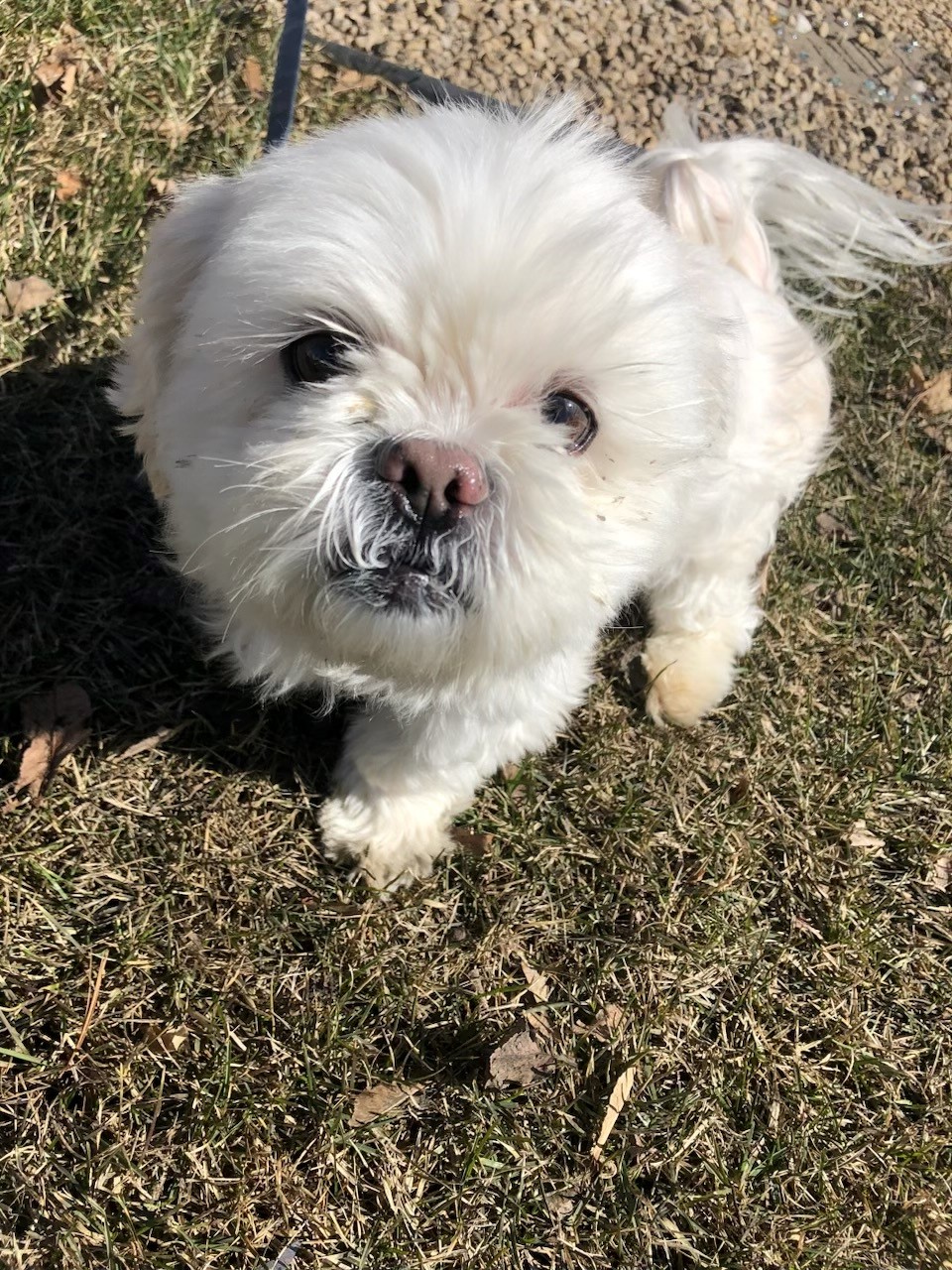 About Sir Chicken Nugget "Nuggie"
March 30, 2007 – May 1, 2023
Sir Chicken Nugget, our little white dog was such a loving boy.  "Nuggie" was the sweetest Shih Tzu. Never afraid to get dressed up in clothes and jammies 🙂
He loved going on car rides and walks. He would get excited when he smelt our food and we loved to give him taste tests. He was an avid napper and was the most laid back in the family.
He touched all of our hearts. We are so glad we got to spend 16 years with him. He gave us so much happiness, so much laughter and smiles.
Nuggie wasn't much of a guard dog but he was a great snuggle buddy. He loved his family and we are so glad we got to love him too. He was our spoiled boy. He will be forever missed and forever in our hearts.