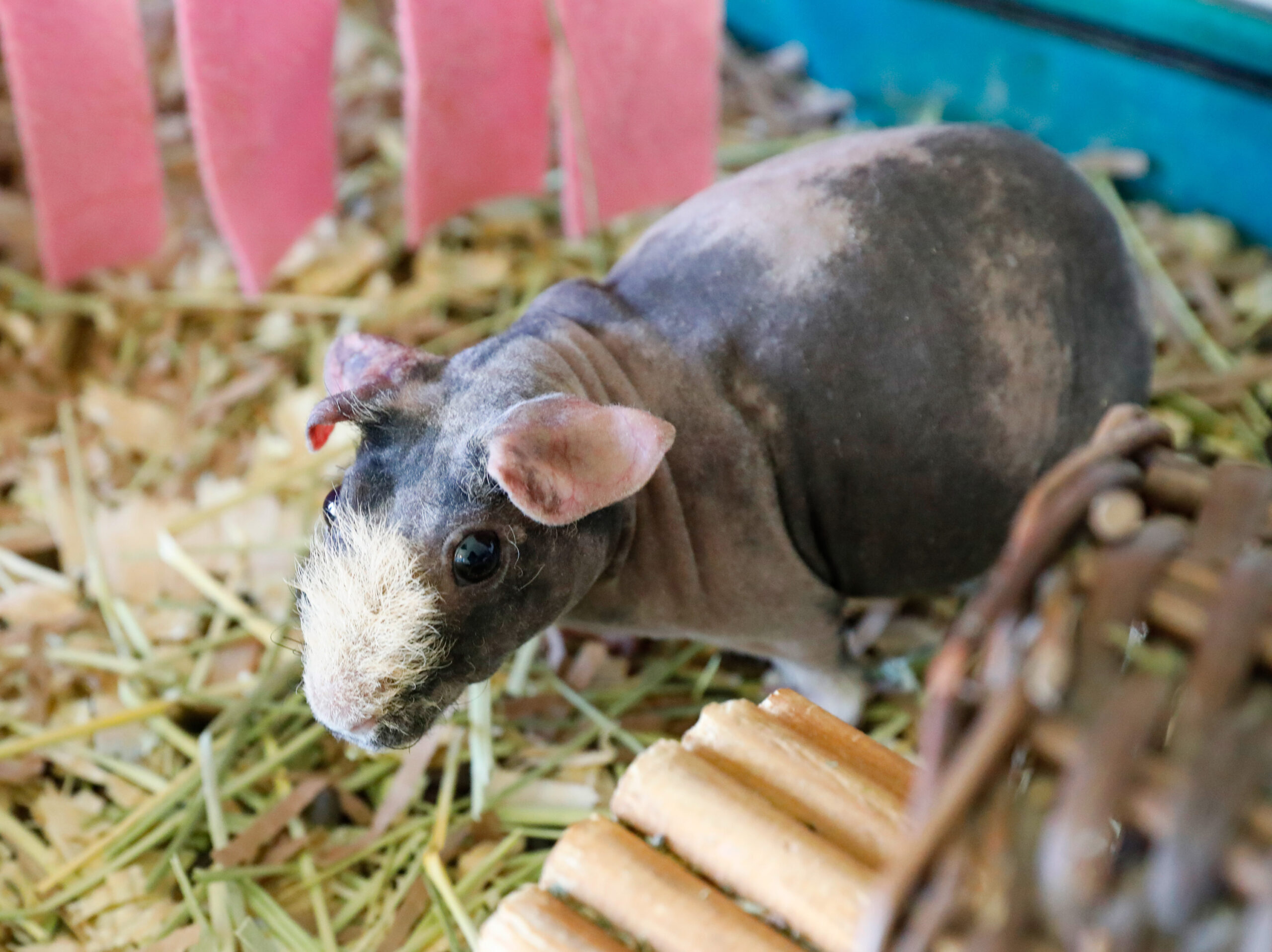 Passed on September 23, 2022
Sweet Pea (9/4/2016-9/23/2022), my beloved female skinny pig, passed away peacefully a few weeks ago. She lost some weight, so I took her to the vet but sadly she died the next day.
Sweet Pea was a gentle skinny pig who got along well with my other guinea pigs. She lived for six years and then passed away early one morning. On the morning after her visit with the vet, she was hiding inside her hideout. Sweet Pea was probably in the hideout all night. I gently took her out of the hideout and put her in front of the food bowl, but she crawled back into her hideout and quietly passed away. I will never forget that sad scene.
I took Sweet Pea's body to Pets Remembered the very same day she died. Rest in peace, my beautiful Sweet Pea. You are now with your skinny pig sisters Precious, Sage, Trixie, and Piper.