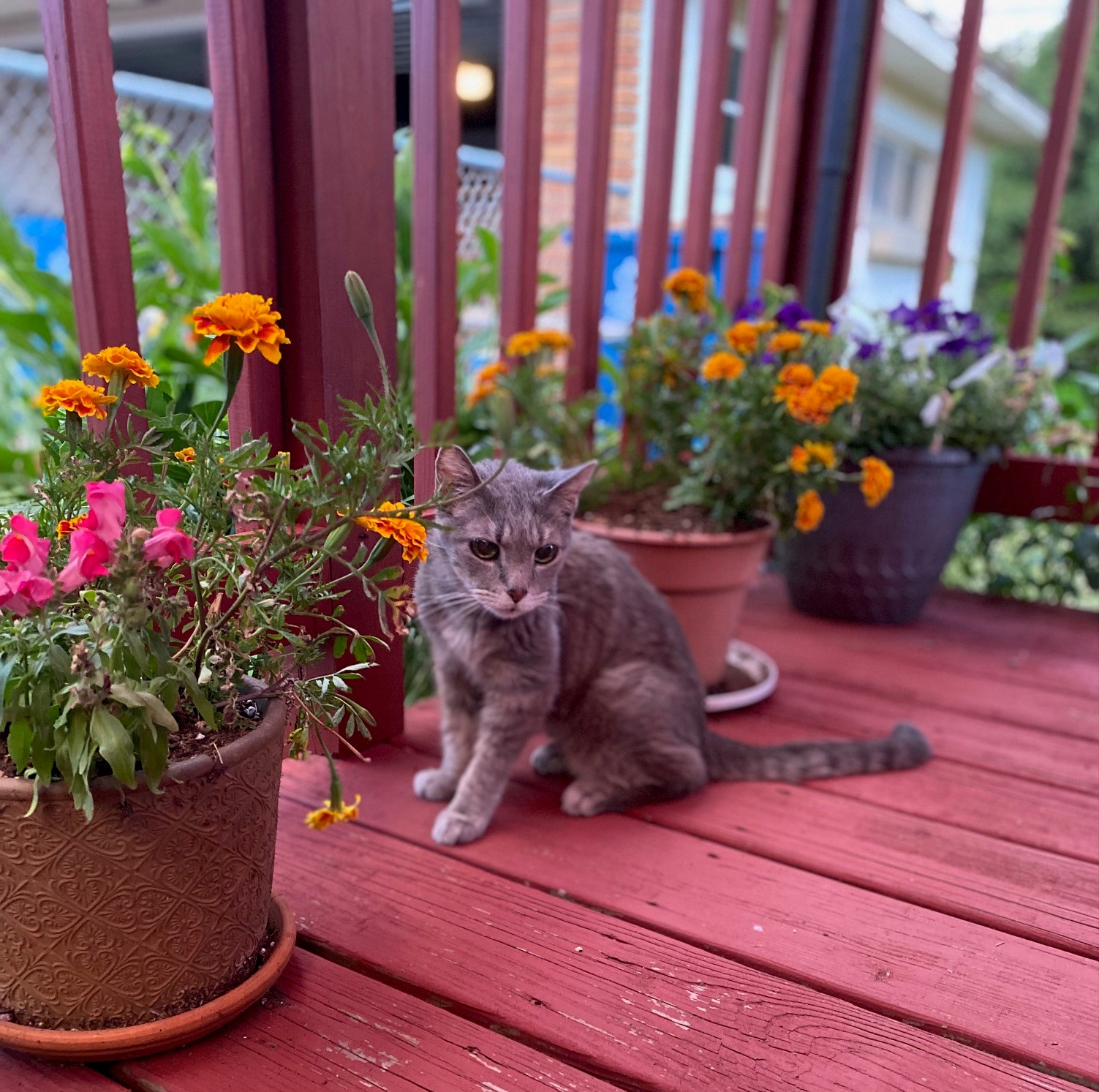 Passed on February 23, 2023
Wendy
We were on a mission to get the most vicious hunting cat we could find when we stopped at our local PetSmart to check on the cats that were looking for a home. We had a mouse problem at our apartment and wanted a cat that would attack and scare them away.
That's where we came across Wendy. She was described as "not good with children" "likes to be alone" "not friendly"…. she was everything we were looking for in a cat!
We brought Wendy home and she got right to work. She brought us our first mouse gift and then as the days, weeks and months went by she started showing signs of warming up to us, especially our youngest daughter, Mattea.
Wendy certainly didn't want to be held or cuddled, unless of course, it was by Mattea.
A few years in and Wendy was cuddling with all of us! The non-friendly and loner cat soon became a major cuddle bug and none of us could resist her big green eyes or pawed directions that she wanted water from the bathtub faucet.
In her life, Wendy enjoyed outdoor trips, eating grass, sampling our cooking (especially if we made chicken or steak), and taking naps with all of us (she even picked up a snoring habit).
Within the past 2.5 years we learned Wendy had thyroid, kidney and high blood pressure issues. She stayed strong for as long as she could, it was devastating watching her go from a nice plump cat to being nearly as light as a feather.
In her last few days Wendy made her rounds with each of us saying her goodbyes. Even in the midst of the most recent snow storm, she waited until Mattea could make her way safely from work and say her last goodbye.
Wendy passed away at home amongst her loving family.  She will be missed by her sister cats Melody and Buffy both of whom she reluctantly agreed to share space with and take under her loving and loyal paw. 🐾
Wendy will always be remembered and will live in our hearts forever — we love you Wendy and will miss your head butting and cheeky kisses!
Zbogom,moja mala mica maca. Počivaj u Miru Božjem, sada i zauvijek.
Voli te tvoj Tomi, Alicia, Mattea and Clara